IT'S HERE AND NOW - No.1 - APRIL 14 th 1973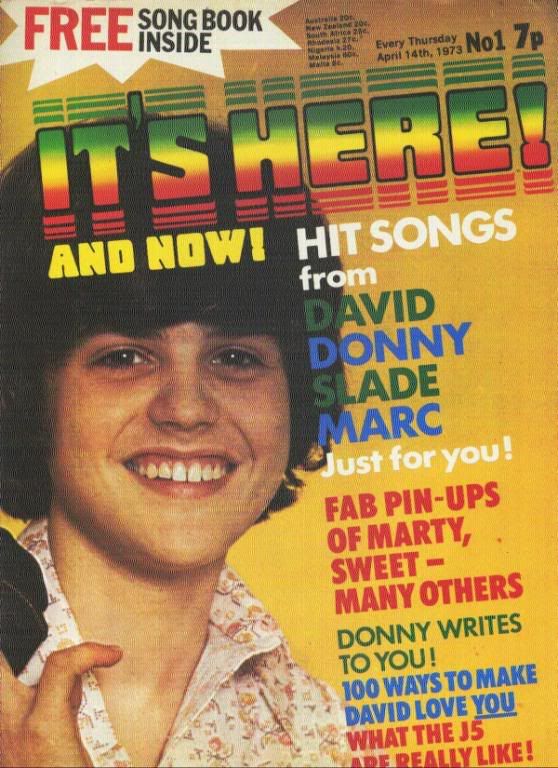 It's Here & Now first published in April 1973.
It was a typical Glam Rock magazine, full of coloured pin-ups of all the latest stars of the day, Nearly everyweek David Cassidy and Donny Osmond/The Osmonds was featured in same way or another.
It really didn't have much news about what was going on in the Music World, it's questions to the stars was usually what is your favourite colour etc, but that didn't stop me as a teen buying it for the Slade and T.Rex pictures inside.
It was published weekly and it merged with Music Star another Glam Rock Magazine On January 12th 1974.
Their were just 40 Issues of It's Here And Now.
Here is a few selected pages from a number of issues I have.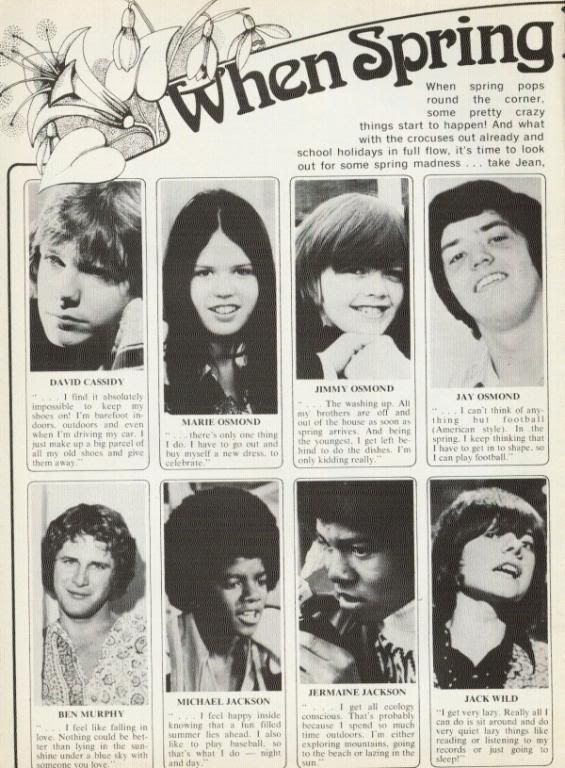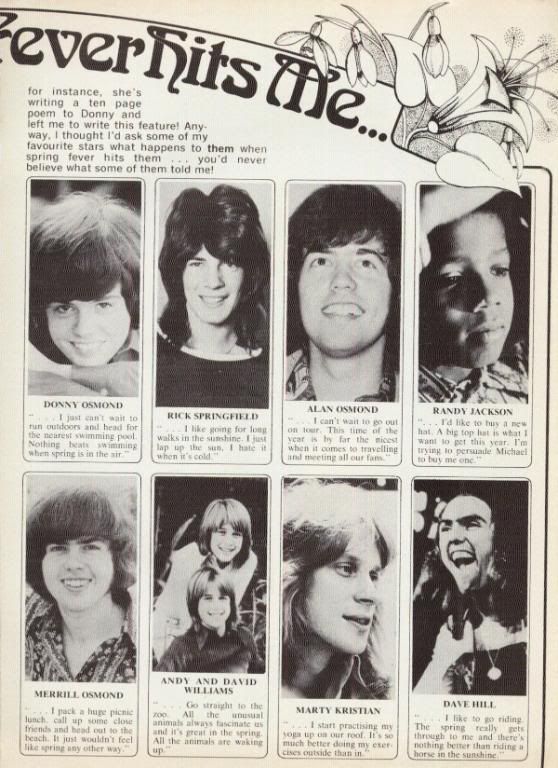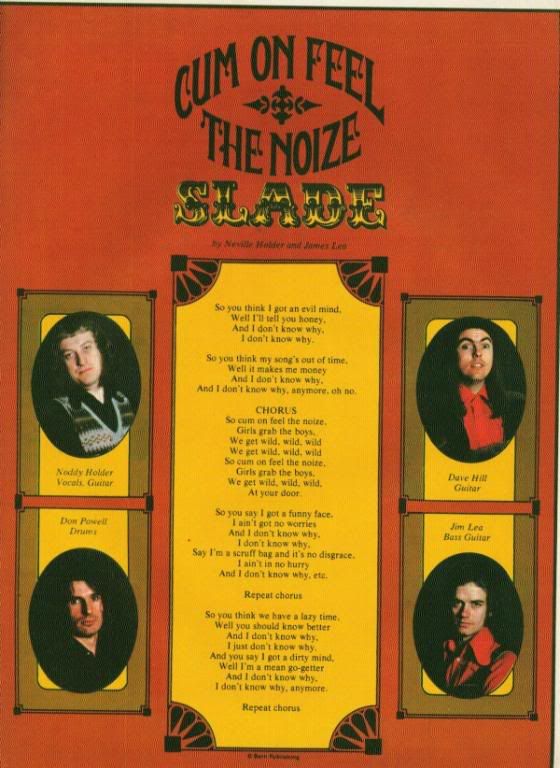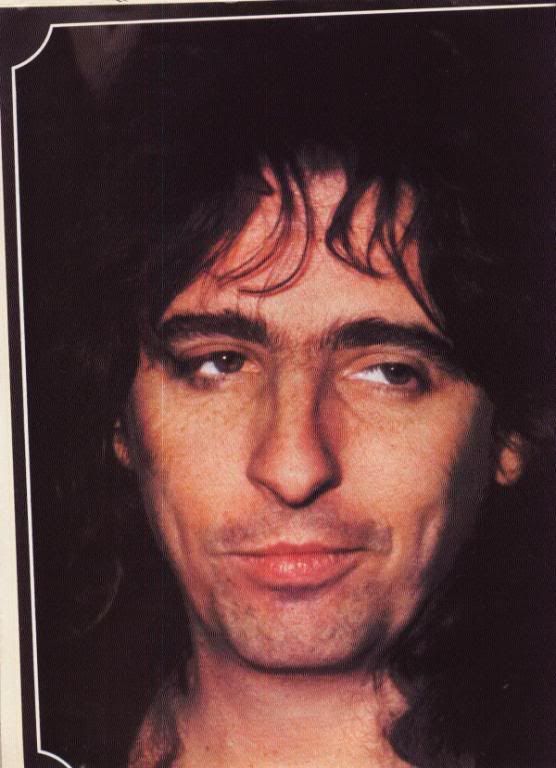 Alice Cooper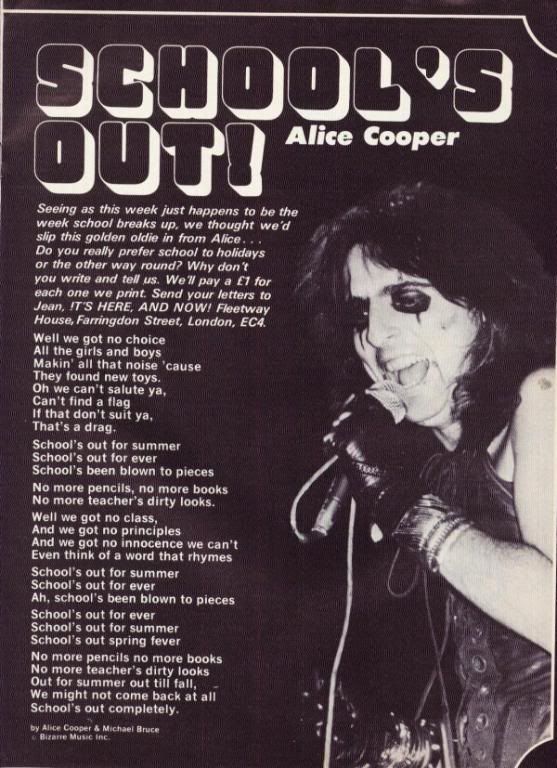 You could say It's Here & Now was a Glamed up version of Disco 45, it had quite a few lyrics in it every week.
Miki Anthony released a number of singles but the only one to chart was called "If it wasn't for the reason that I loved you" released on Bell 3rd February 1973 reaching No.28
.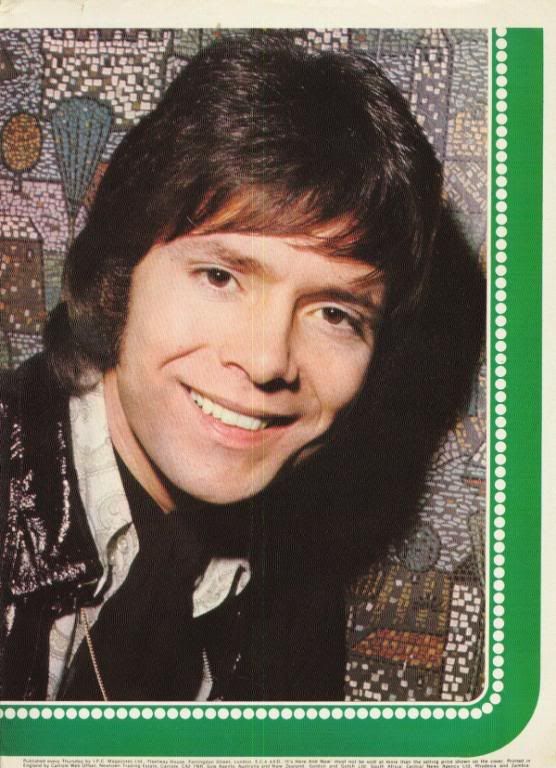 Cliff Richard
David Bruce Cassidy (born April 12, 1950) He is best known for his role as Shirley Jone's eldest son, Keith Partridge, in the 1970s Musical sitcom The Partridge Family from 1970 to 1974 (ironically, Jones is Cassidy's stepmother in real life.) He enjoyed a successful pop career in the 1970s, and still performs today.
Issue 1 had this free Song Book inside.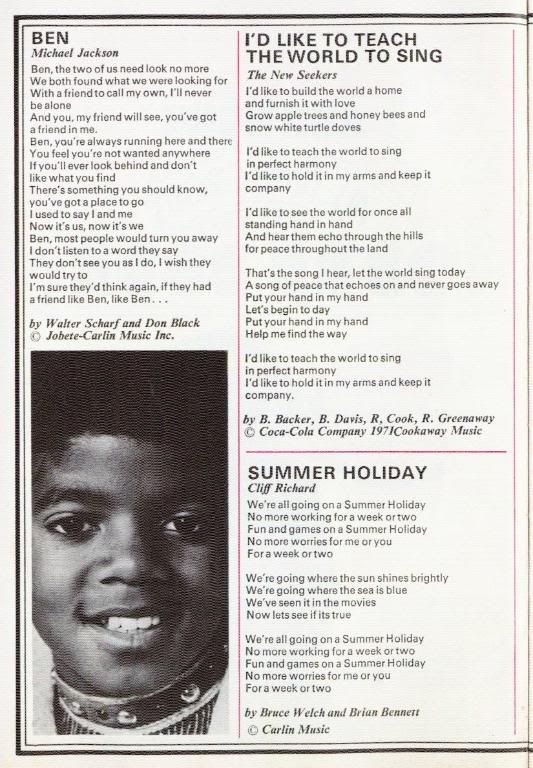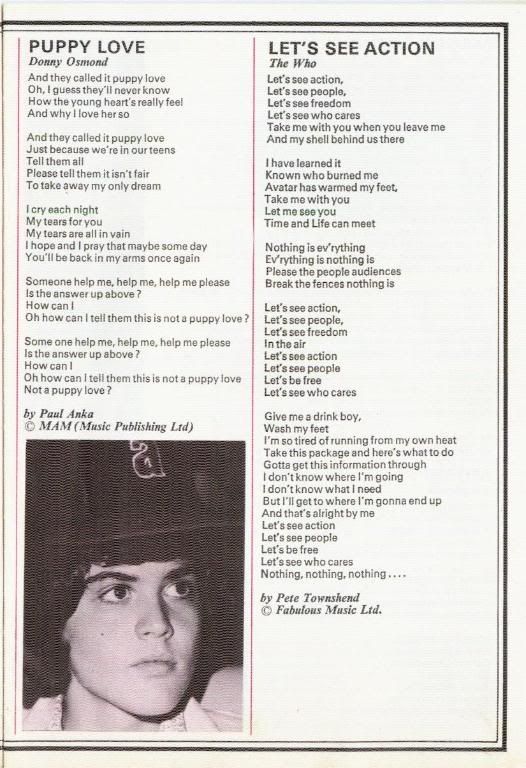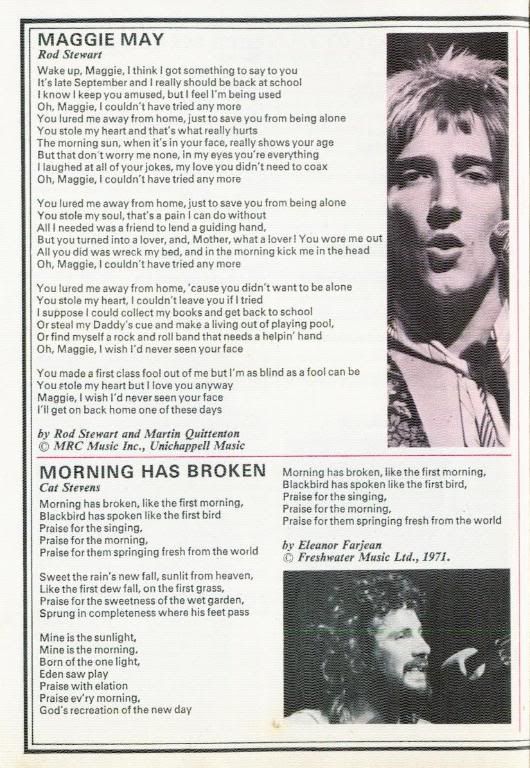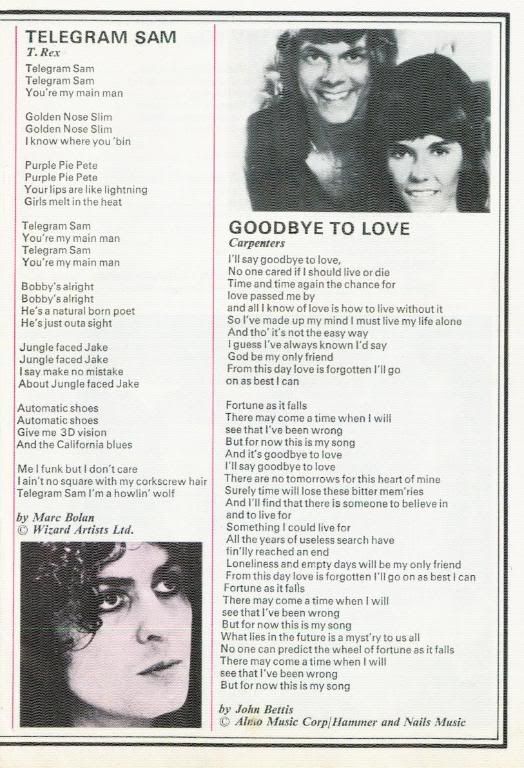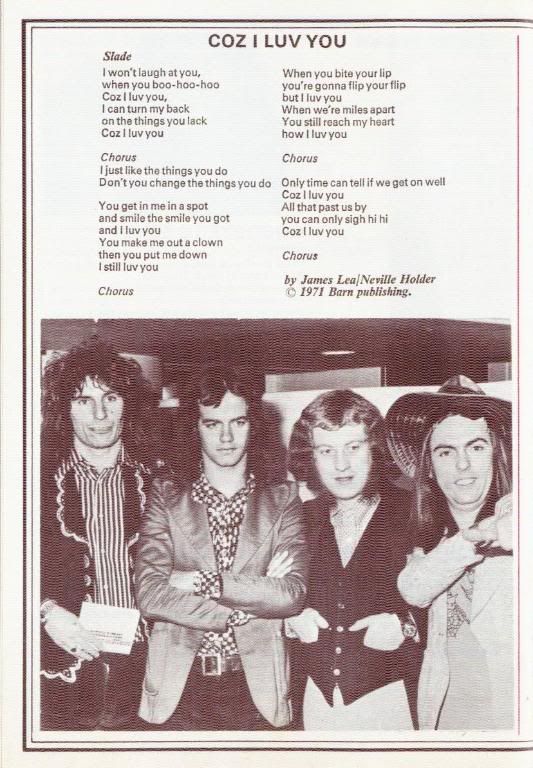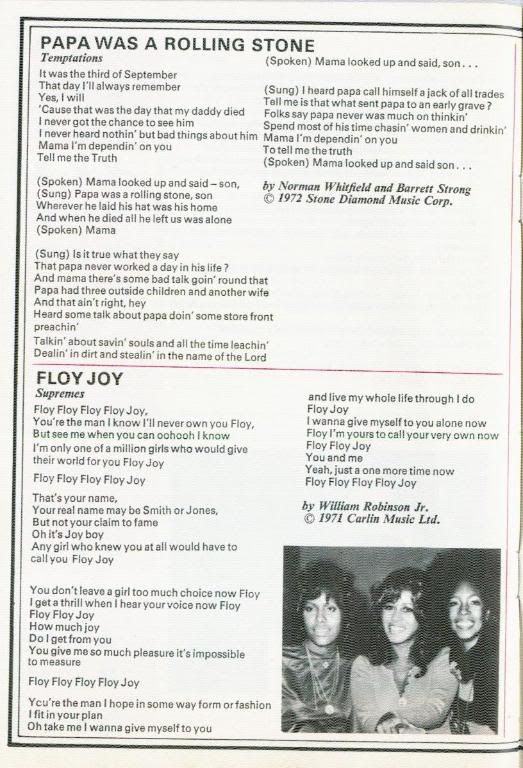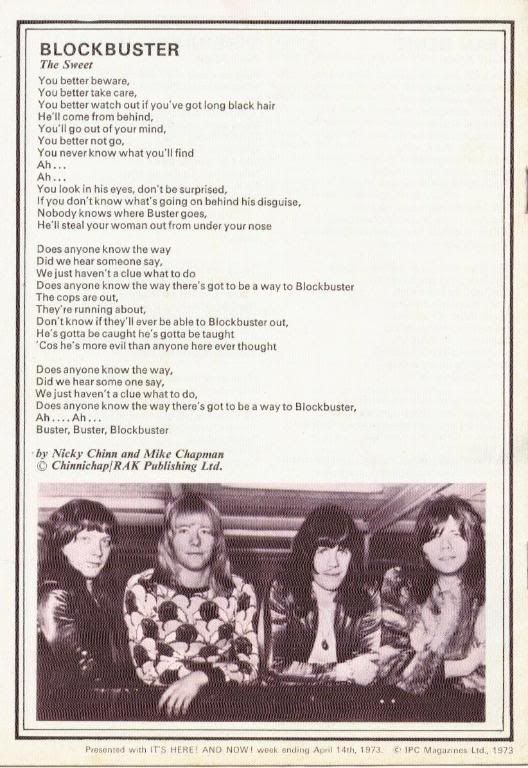 IT'S HERE AND NOW - No.2 - APRIL 21st 1973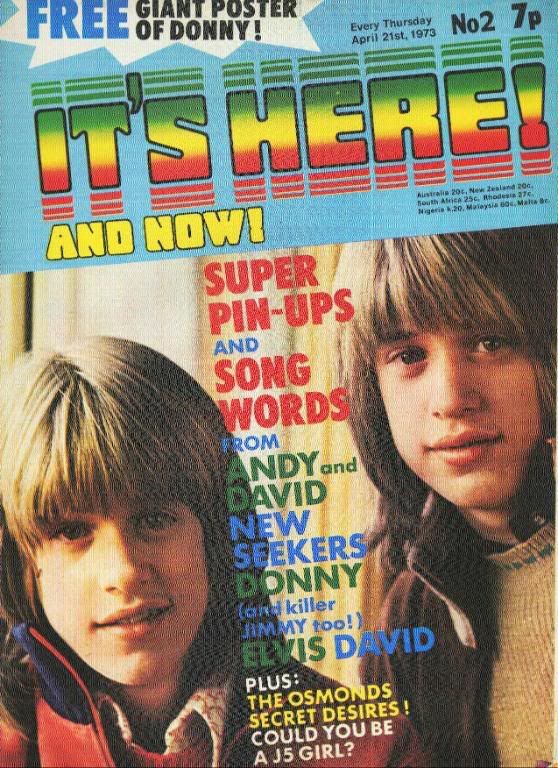 Issue 2 had a free giant fold-out Donny Osmond poster inside.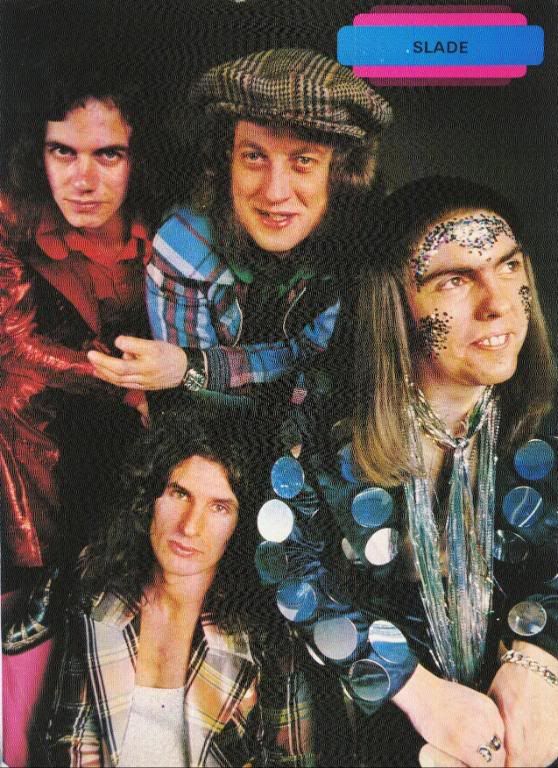 Slade the best Rock band in the world nothing more to say.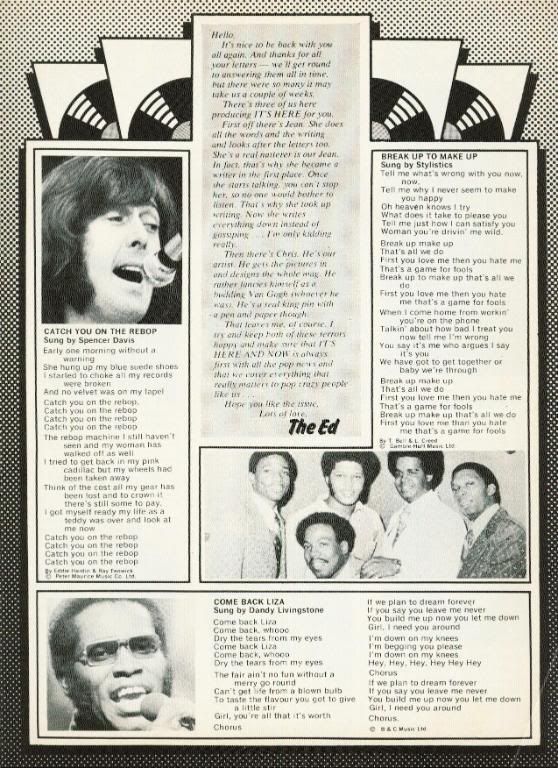 The nephews of crooner Andy Williams - they were born in 1960,in 1974 they appeared on "The Partridge Family Show" They released a number of Singles but only one charted "I don't know why(I just do) released 24th March 1973 and got to No.22 in the charts., the first album was called "Meet Andy & David Williams" released in 1973.
Elvis the King.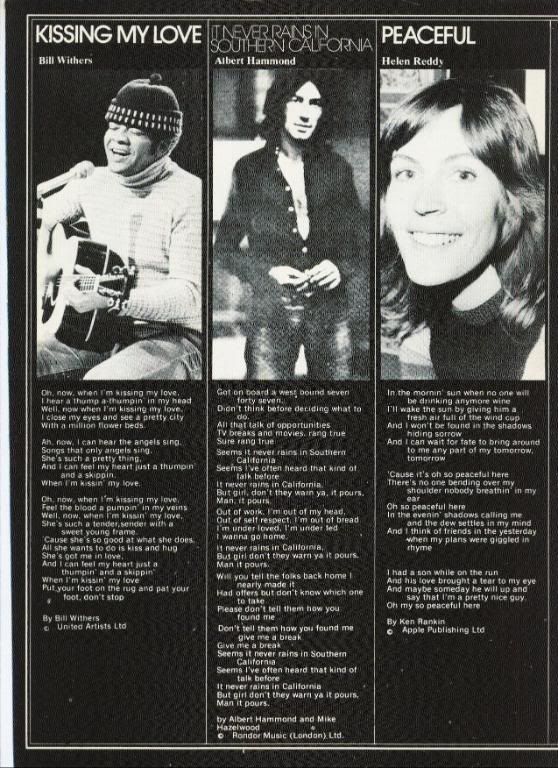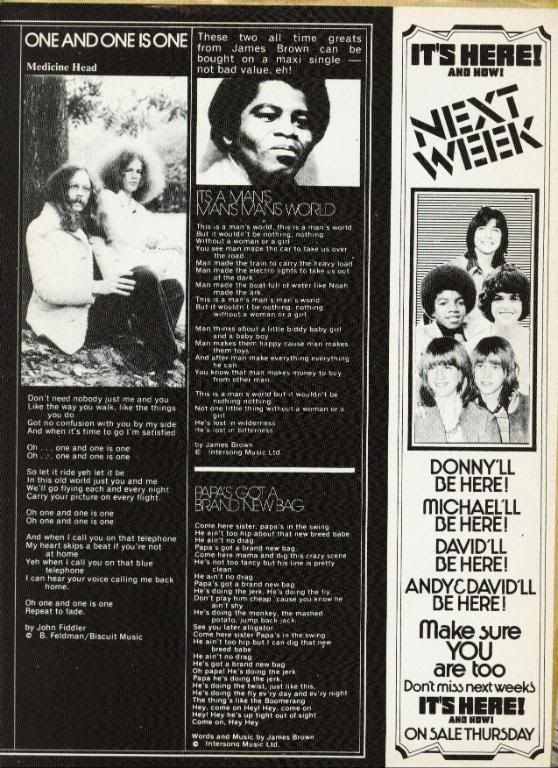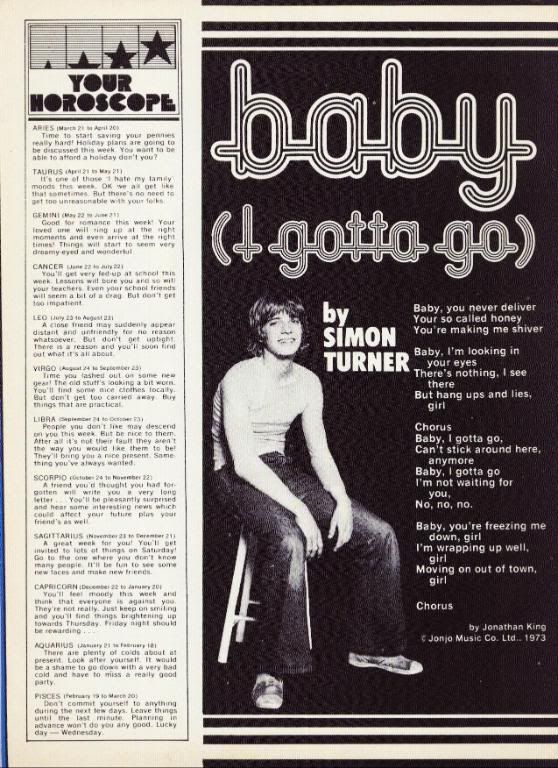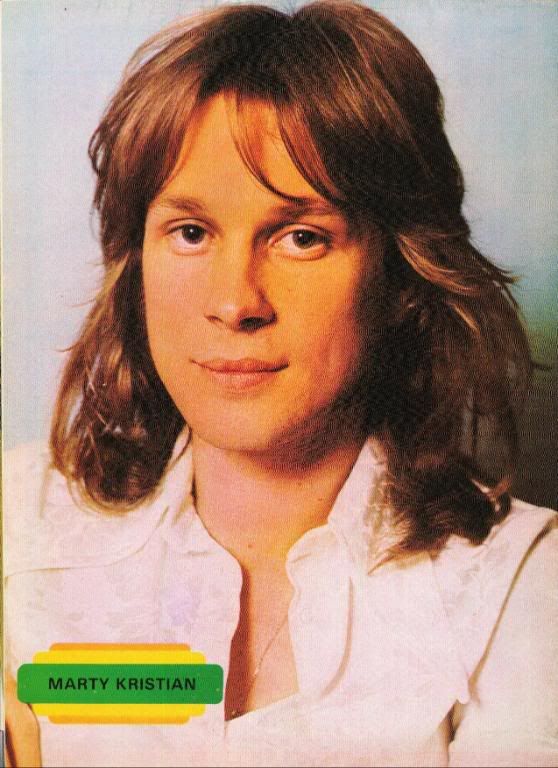 Marty Kristian (born Martin Vanags, 27th May 1947 in Leipzig Germany, and was a member of "The New Seekers".
IT'S HERE AND NOW - No.3 - APRIL 28th 1973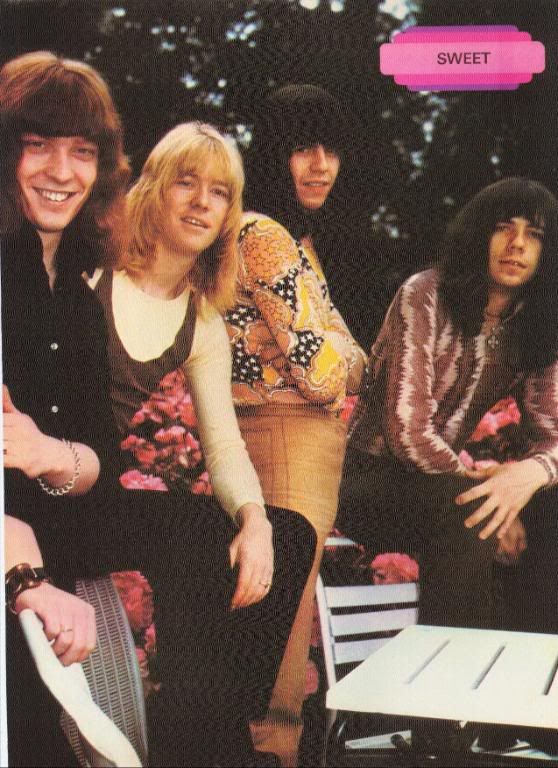 The Sweet.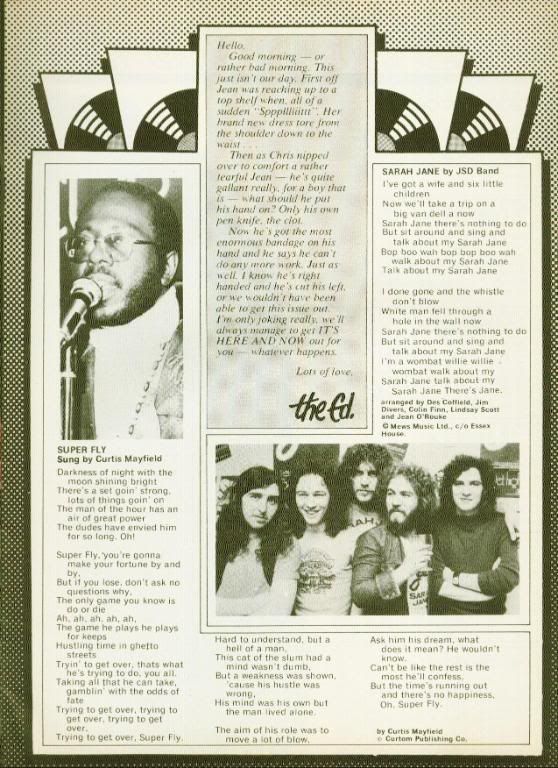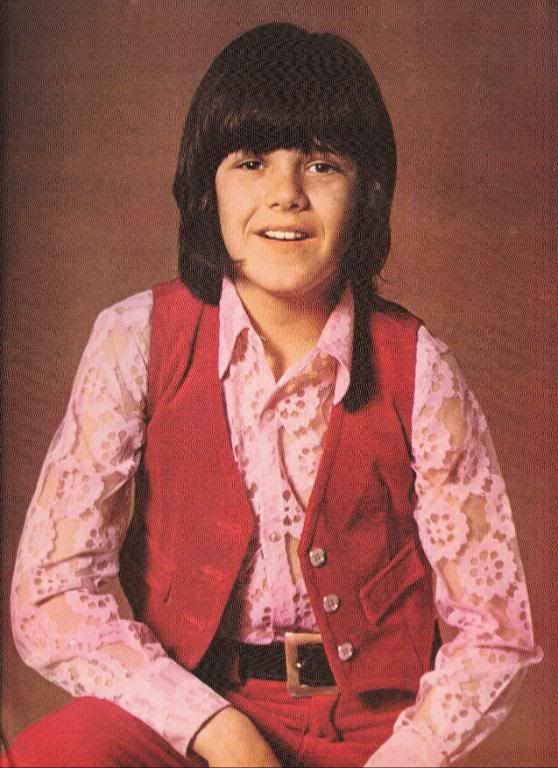 Ricki Wilde born 6th November 1961 brother of Kim Wilde, and son of the singer and actor Mary Wilde.At the age of eleven he released his first single in 1972, called "I Am An Astronaut". Subsequent singles were "Do It Again, a Little Bit Slower", "I Wanna Go to a Disco" and "Teen Wave".The singles were not successful in the UK, He had some hits in Scandinaiva and Spain.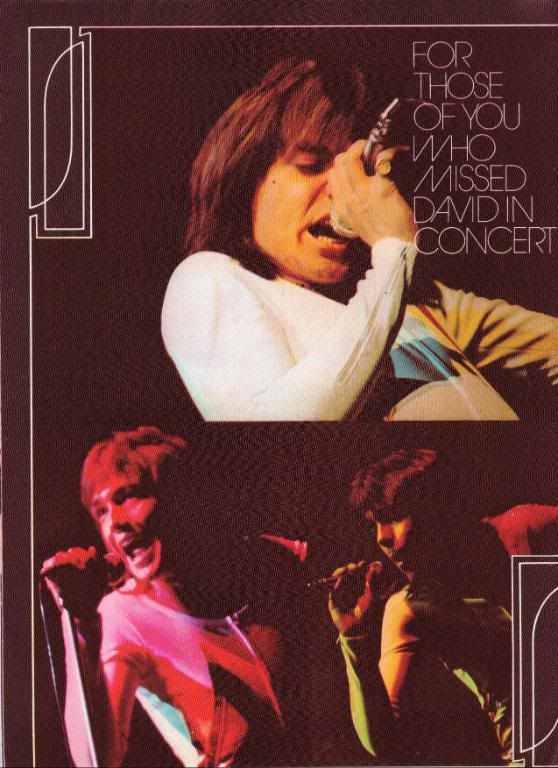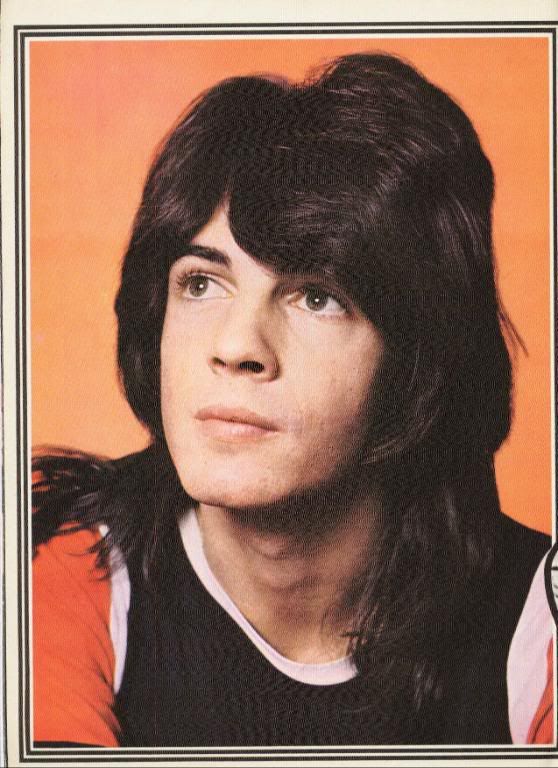 Rick Springfield,Singer, actor. Born Richard Lewis Springthorpe, on August 23, 1949, in Sydney, Australia. The son of an Australian army officer, Springfield frequently moved throughout his childhood, living in both Australia and England. While in high school, he developed an affinity for music, began playing the guitar, and formed a band called the Jordy Boys. He went on to perform with the groups Rock House and Zoot before launching a solo singing career with the 1971 Australian hit "Speak to the Sky."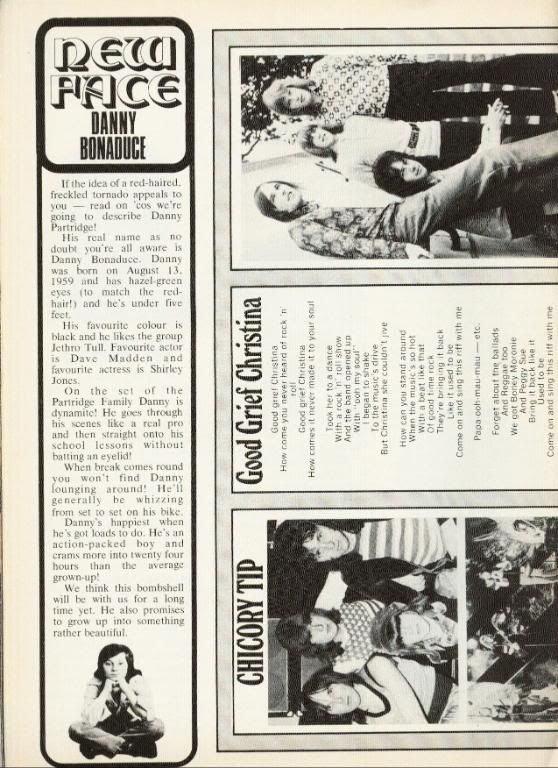 Chicory Tip from Maidstone Kent. comprising Peter Hewson (Vocals) Rick Foster (Guitar) Barry Mayger (Bass) Brian Shearer (Drums) and Rod Cloutt (guitar, Keyboards)They formed around 1969, and signed to CBS Records after a number of flops they had a massive hit called "Son of my father".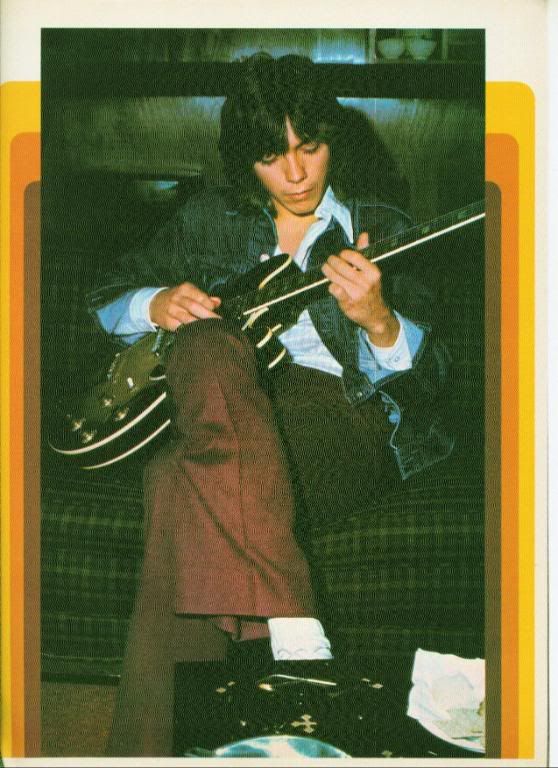 David Cassidy.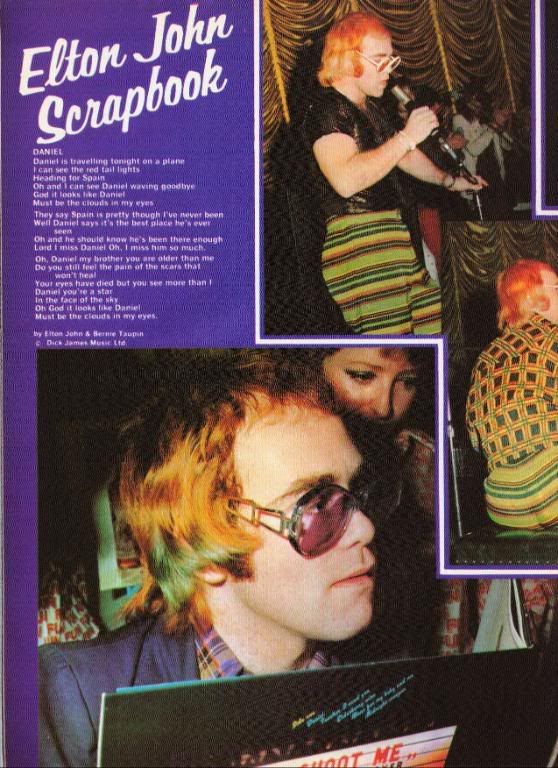 Gilbert O'Sullivan Born Raymond Edward O'Sullivan (born 1 December 1946, Waterford County Ireland,had loads of hits in the early 1970's. The first charted single was called "Nothing Rhymed" released on 28th November 1970 other hits were"Alone again(Natrually) Clair "Get Down"a total of 16 chart singles, and seven chart albums.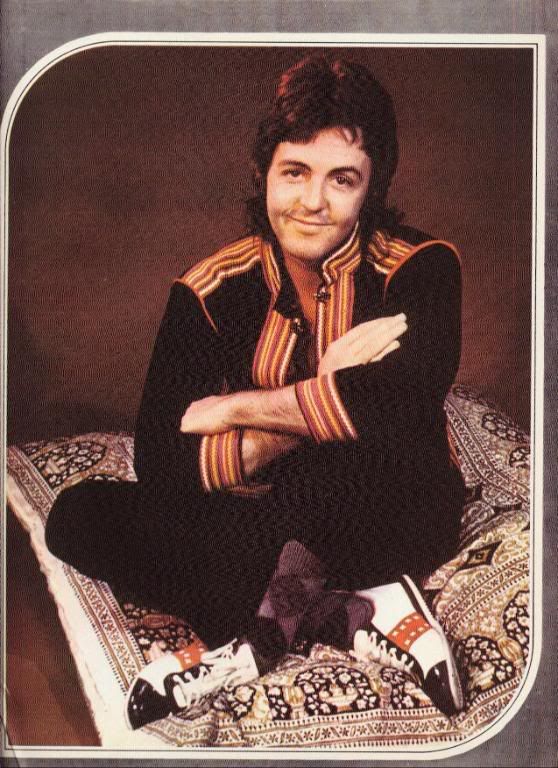 An Ex Beatle Paul McCartney.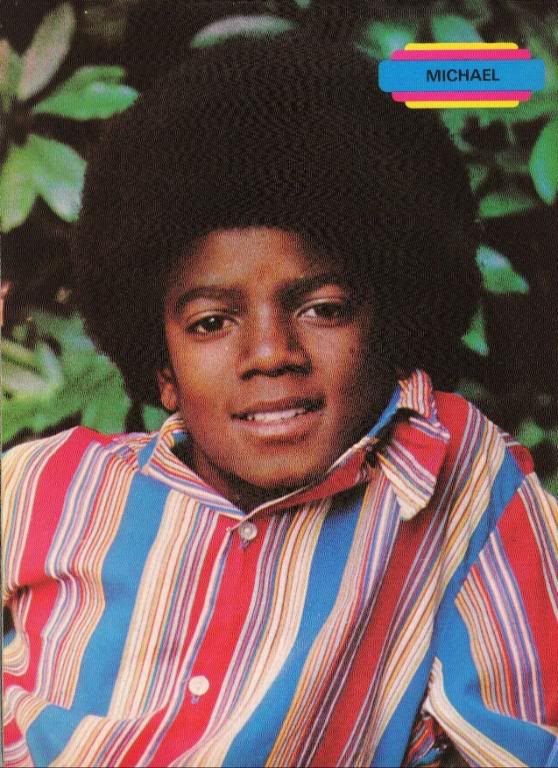 A young Michael Jackson.
IT'S HERE AND NOW - No.4 - MAY 5th 1973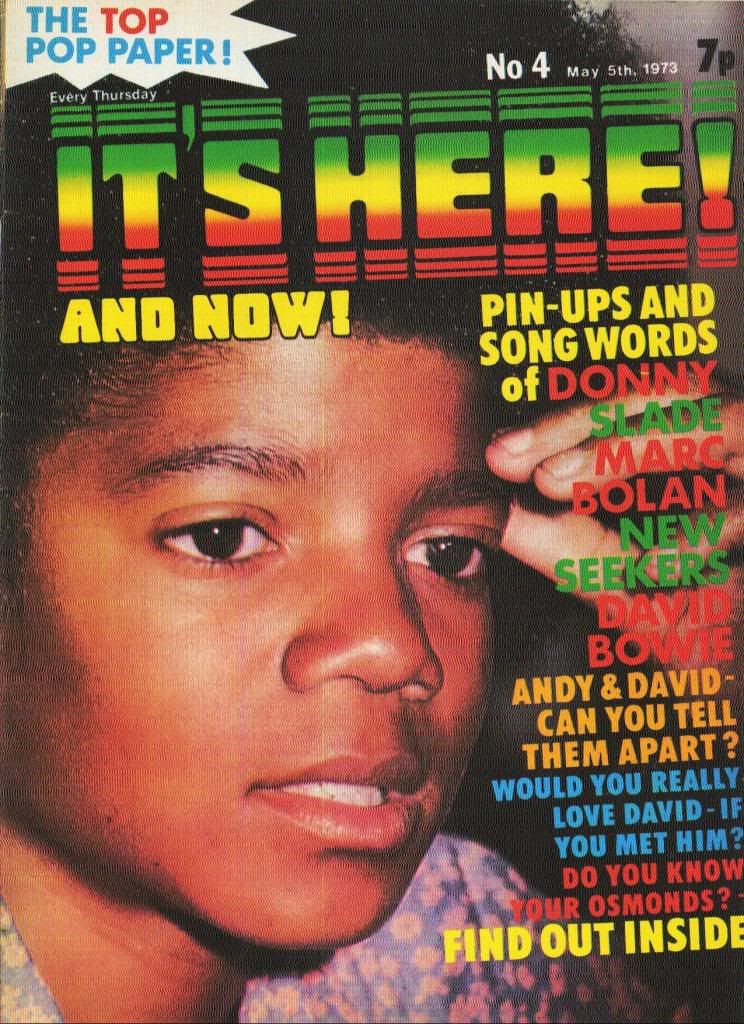 Carly (Elisabeth Simon) born June 25th 1945.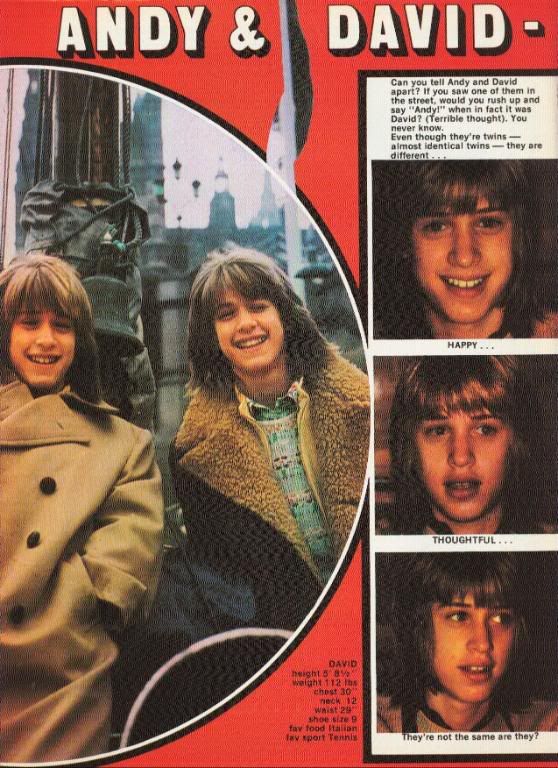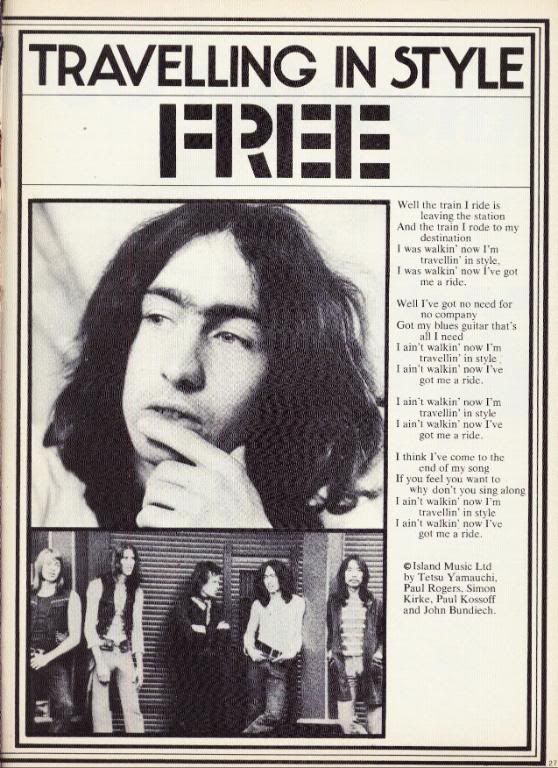 Neil Diamond is one of pop music's most enduring and successful singer-songwriters. As a successful pop music performer, Diamond scored a number of hits worldwide in the 1960s, 1970s, and 1980s. As of 2001, he claimed worldwide record sales of 115 million records,, and as of 2002 he was ranked third, behind only Elton John and Barbra Streisand. on the list of the most successful adult contemporary artist.
IT'S HERE AND NOW - No.5 - MAY 12th 1973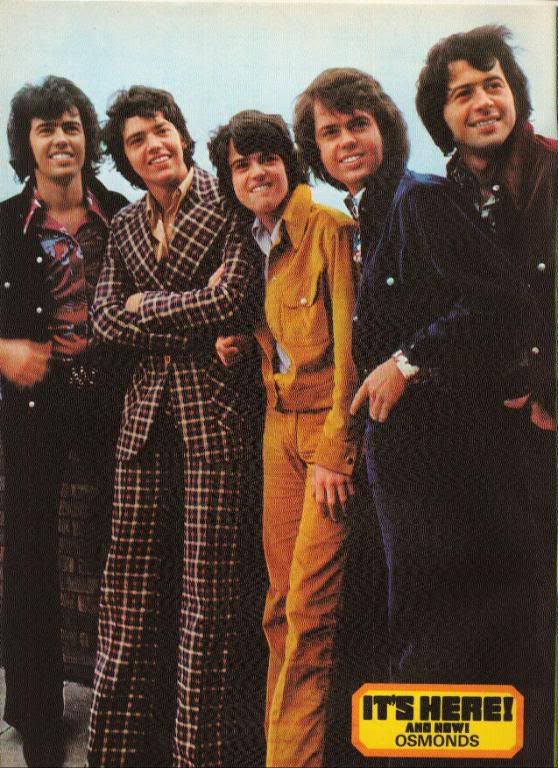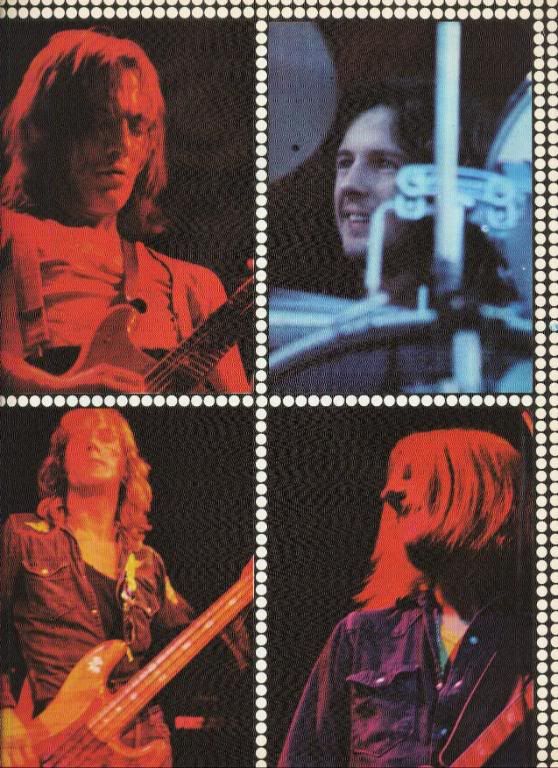 Rockers HUMBLE PIE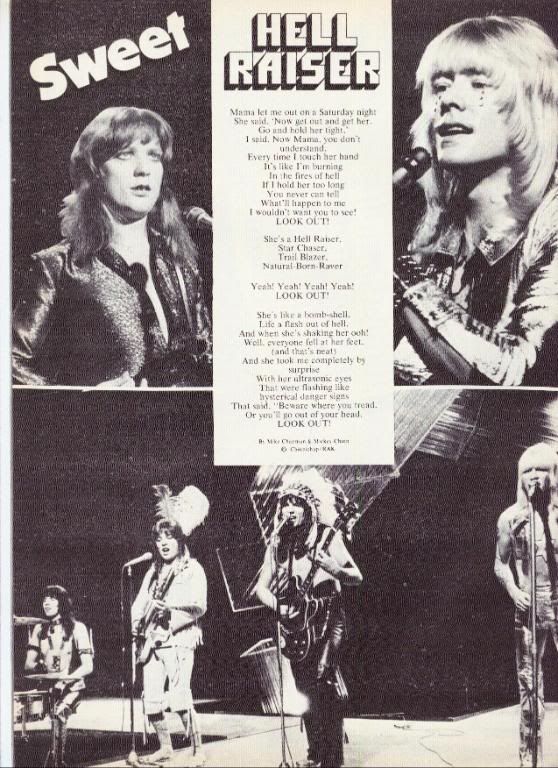 New World Top picture released a number of records on RAK records in the early 1970's the first chart enrt was "Rose Garden released 27th February 1971 and got to No.15 in the charts.
DON McLEAN Bottom most famous composition, "American Pie" released 22nd January 1972 it only got to No.2, Vincent his second hit got to No.1 May 1972.
Roger (Harry)Daltrey CBE born 1st March 1944, songwriter, and actor, best known as the founder and lead singer of The Who. He has maintained a musical career as a solo artist and has also worked in the film industry, acting in a large number of Film Theatre and Television roles and also producing films.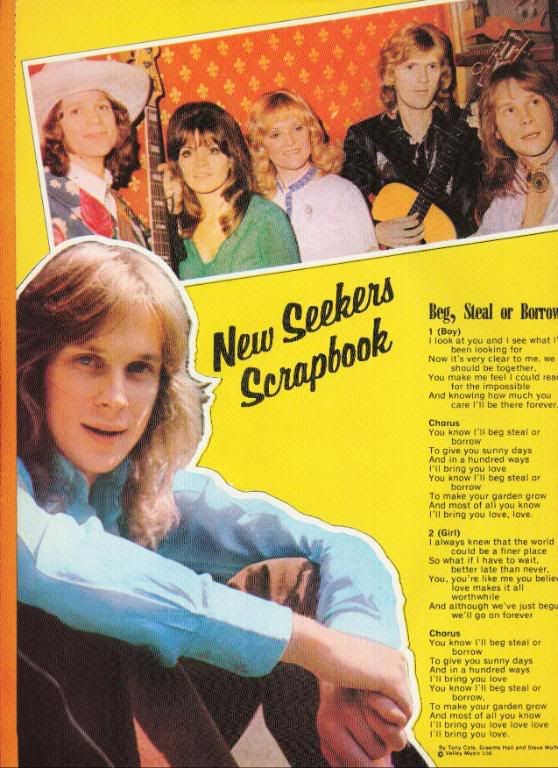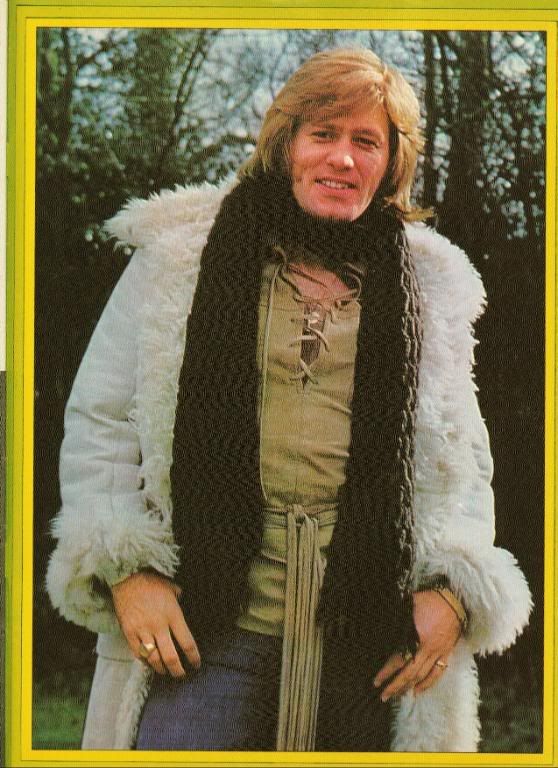 Malcom Roberts born 31st March 1944 and died 7th February 2003) was a Ballad singer, who had threehit singles from 1967 to 1969.His first chart entry was called "Time alone will tell" released May 11th 1967 and got to No.45 in the chart.
SIMON TURNER the UK's answer to David Cassidy and Donny Osmond.Did a cover of David Bowie's "The Prettiest Star " in 1973.