FLEXIPOP No.1 December 1980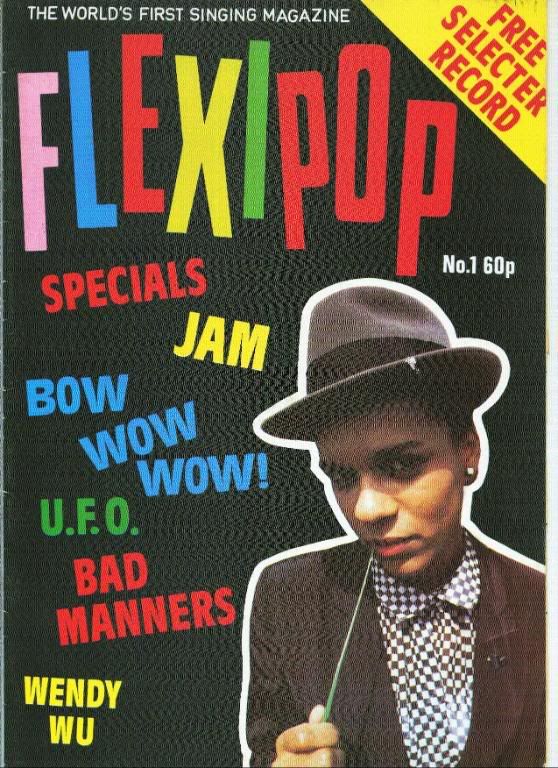 Between the years of 1978 - 1982 it was a great time for collectiong records, Also they had some really good Music Magazines/Fanzines out, Flexipop was a great combination of both.
FLEXIPOP 001 - THE SELECTER - READY MIX RADIO - DECEMBER 1980 CLEAR VINYL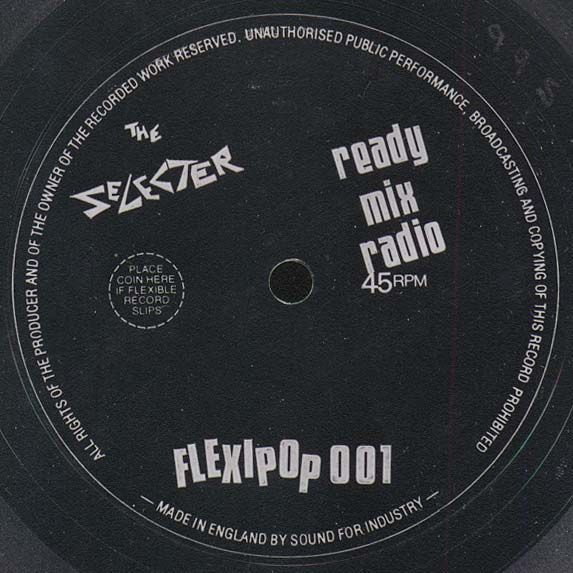 THE SELECTER STAR IN THE FIRST FLEXIPOP PICTURE STORY.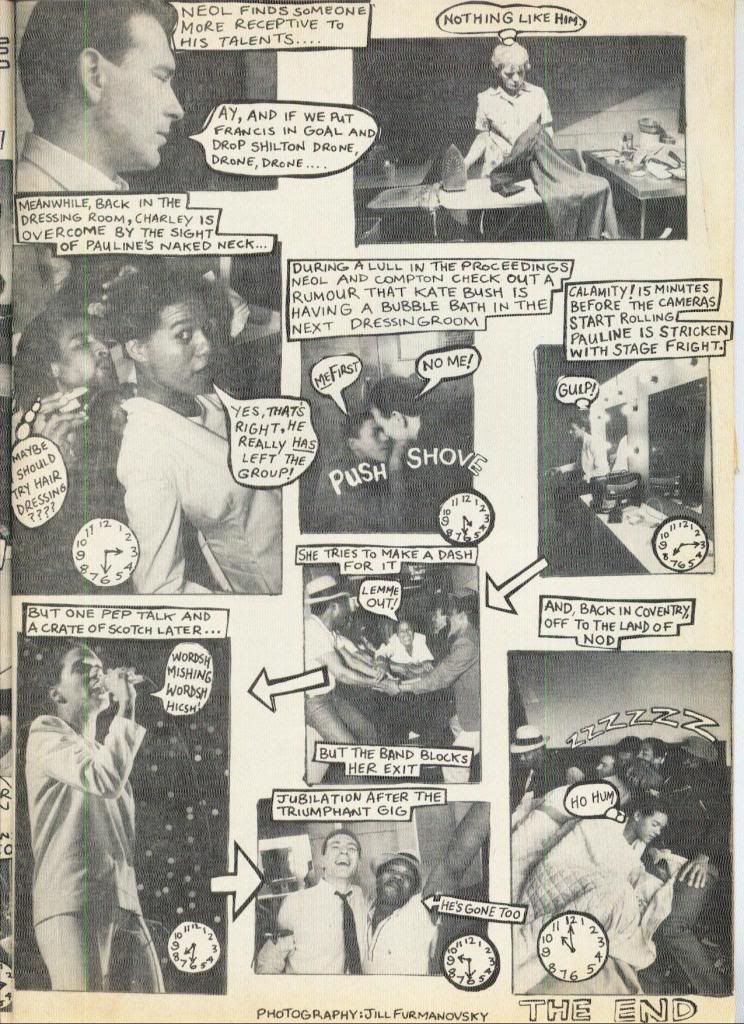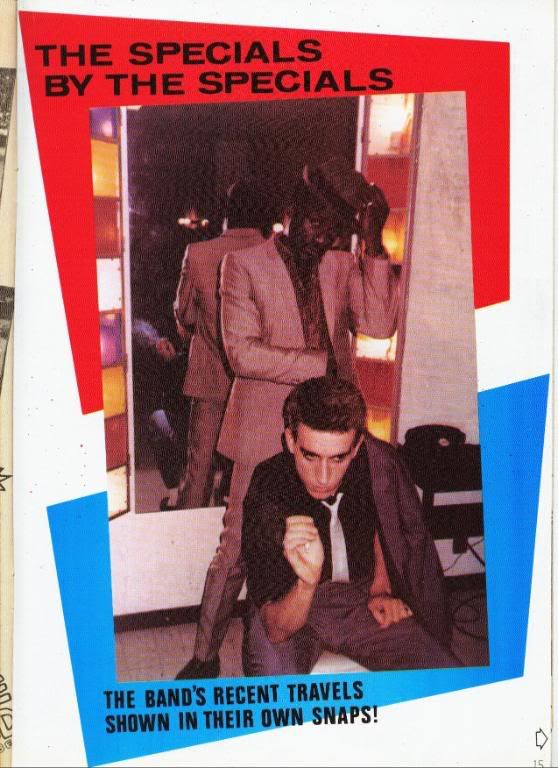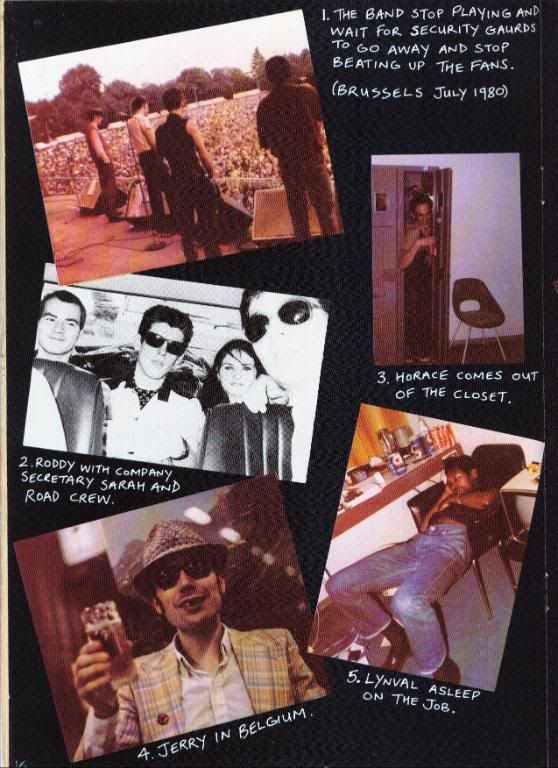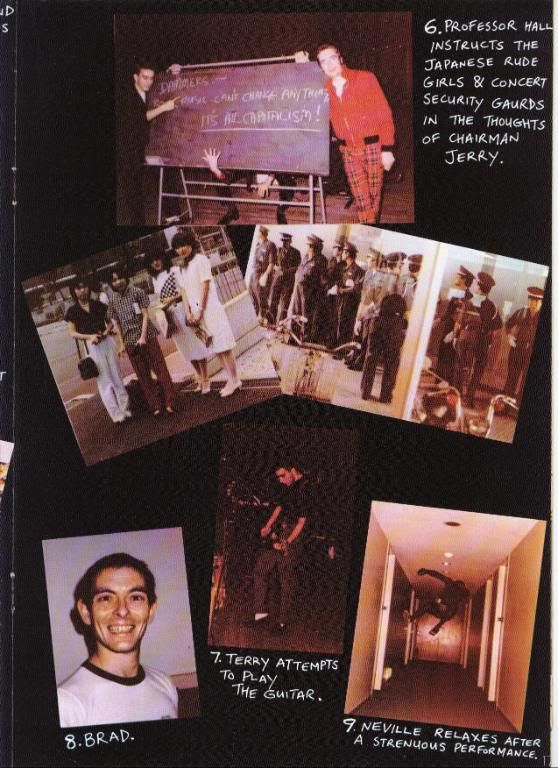 BUSTER BLOODVESSEL FROM BAD MANNERS STARED IN THE SECOND PICTRUE STORY.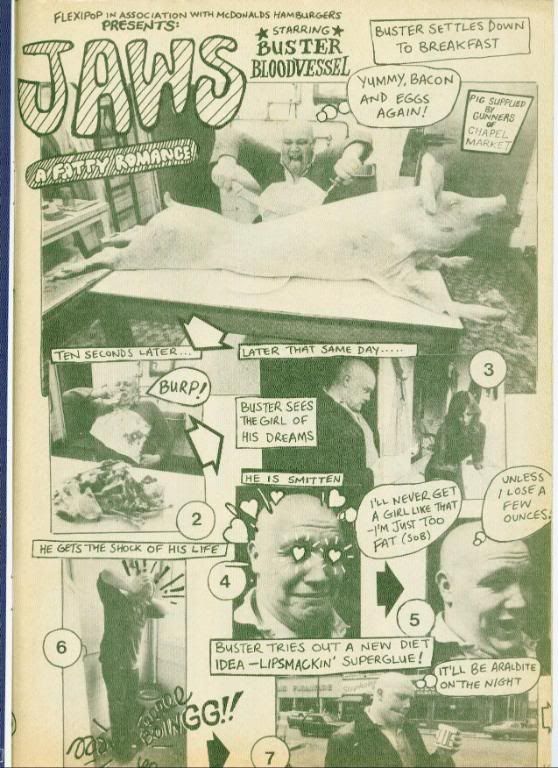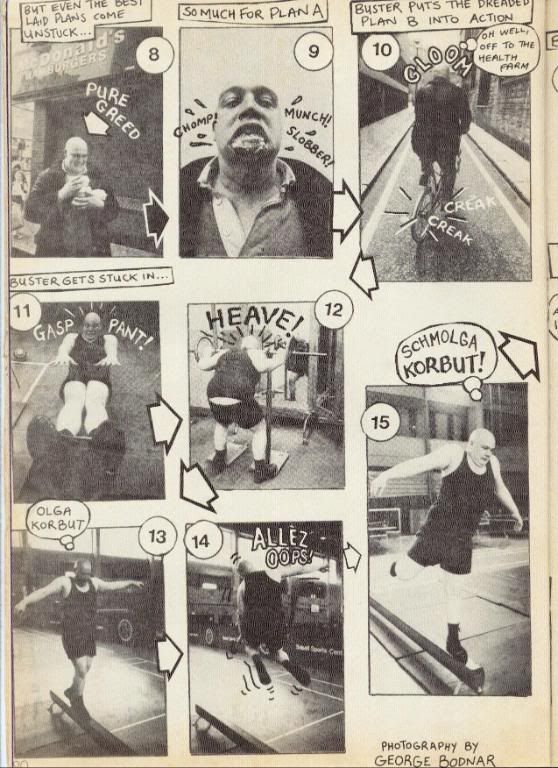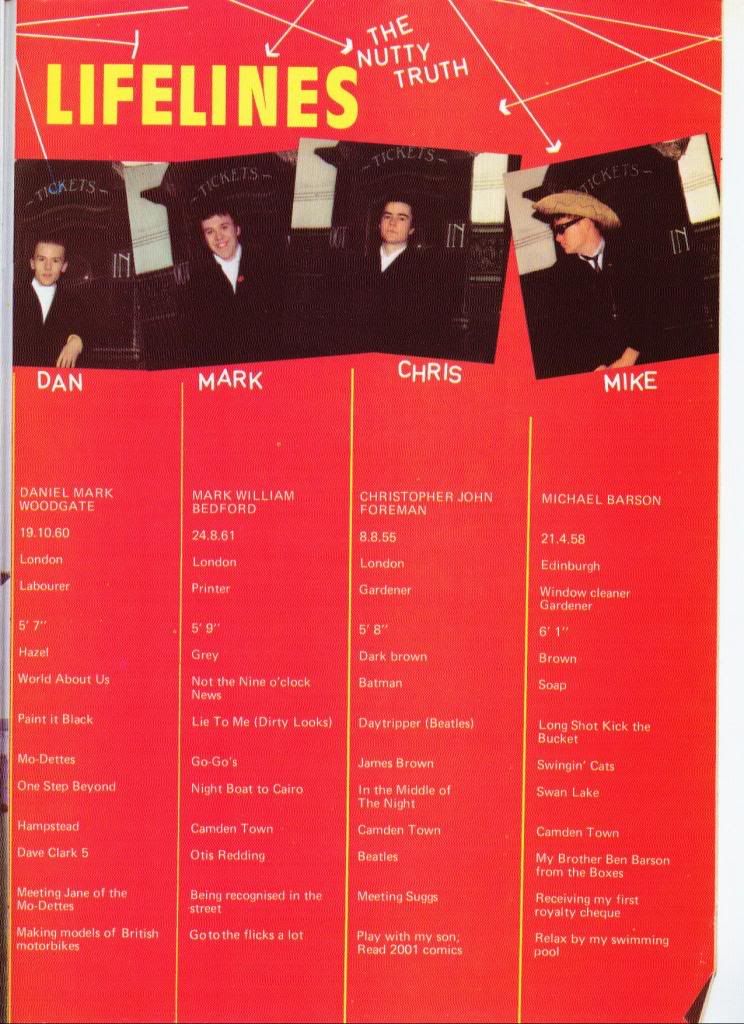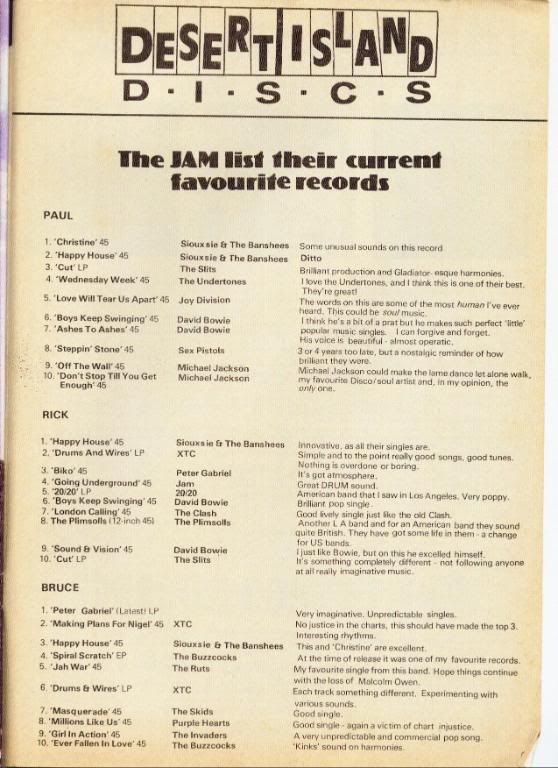 FLEXIPOP No.2 January 1981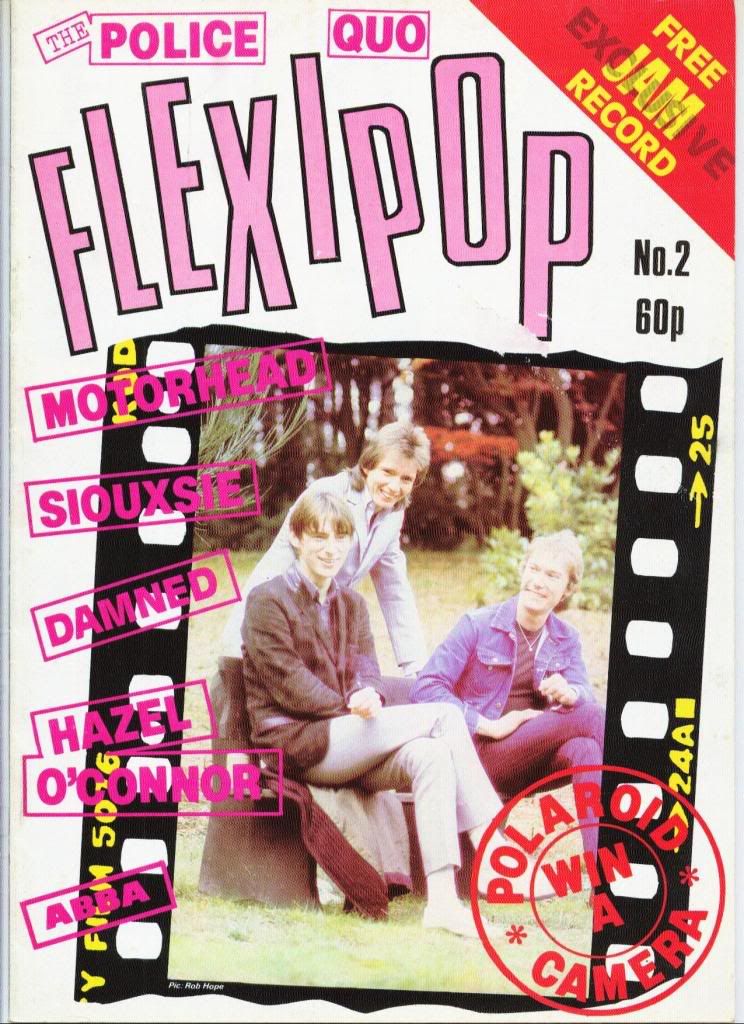 FLEXIPOP 002 - THE JAM - POP ART POEM/BOYABOUT TOWN JANUARY 1981 YELLOW/GREEN/BLUE/& A HARD VINYL COPY.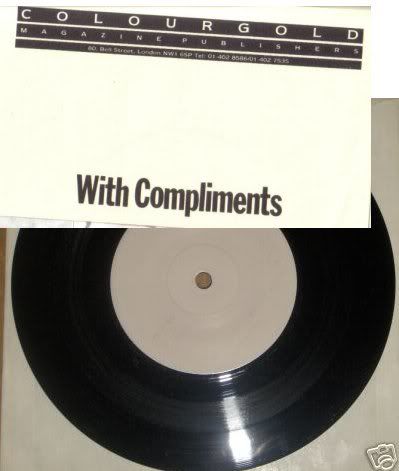 This hard vinyl single by The Jam was free to readers when they sent off 4 tokens you cut out of flexipop 1 in each Issue starting in Issue No.29 and ending in No.32.
THE DAMNED STAR IN THIS MONTHS PICTURE STORY.
FLEXIPOP No.3 FEBRUARY 1981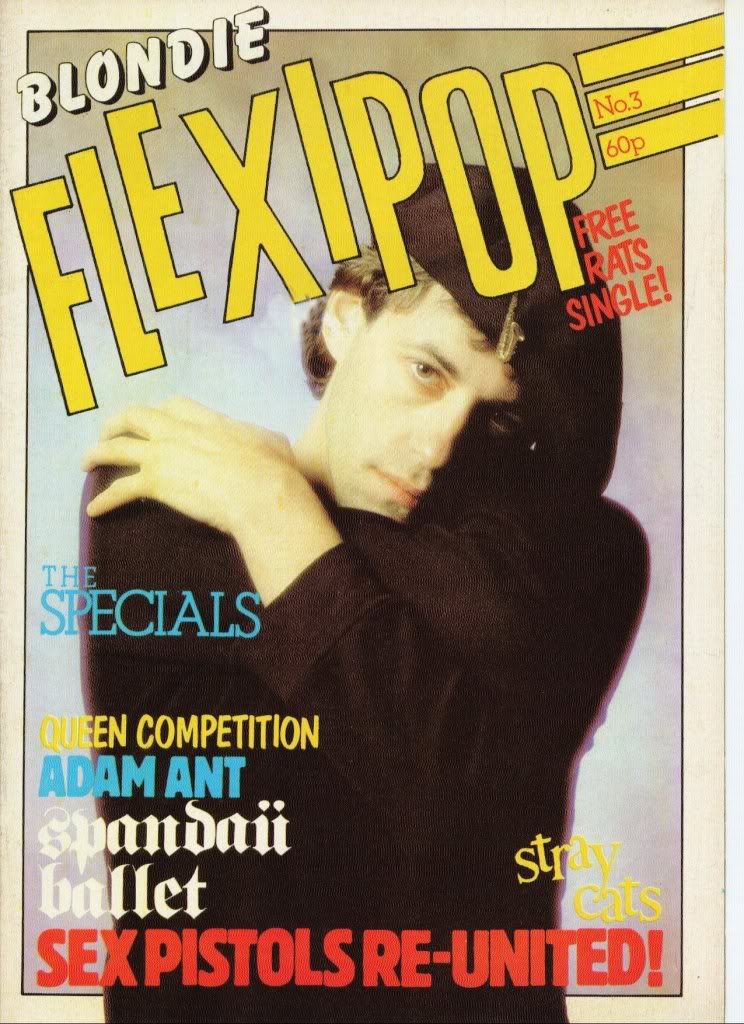 FLEXIPOP 003 - THE BOOMTOWN RATS - DUN LAOGHAIRE FEBRUARY 1981 YELLOW/GREEN/RED/& CLEAR VINYL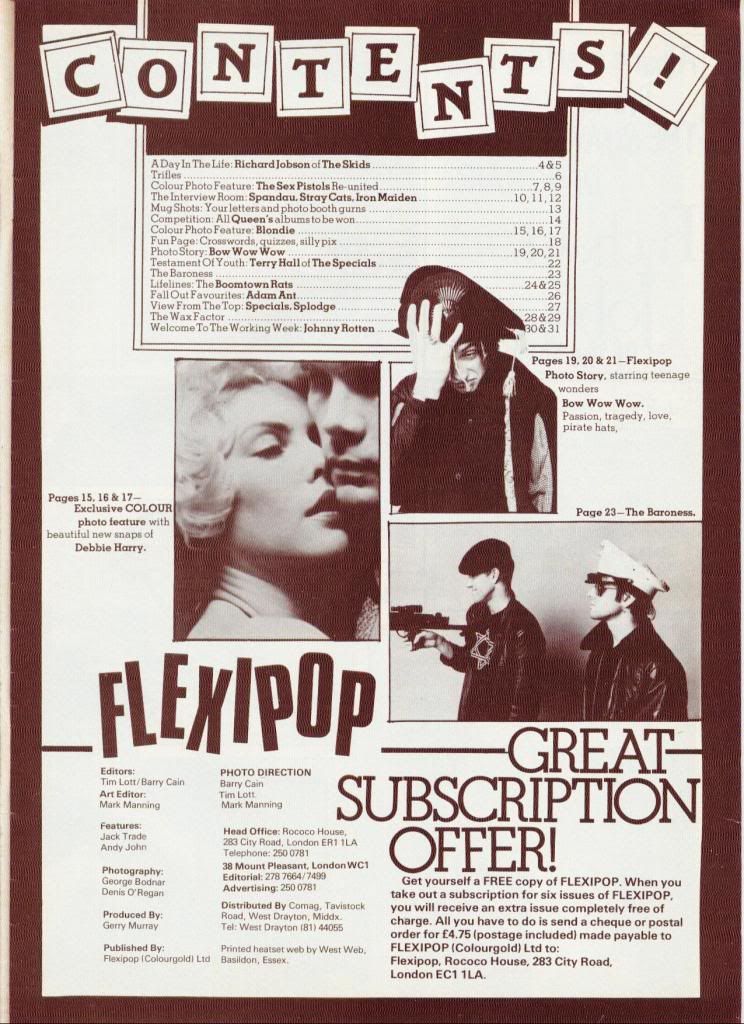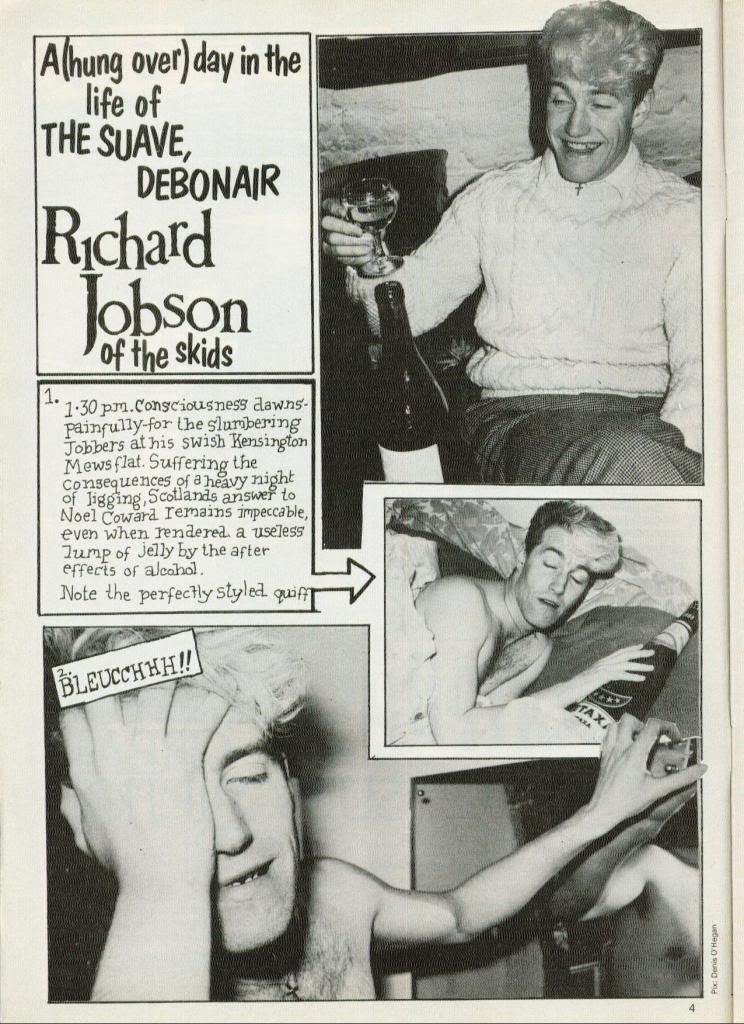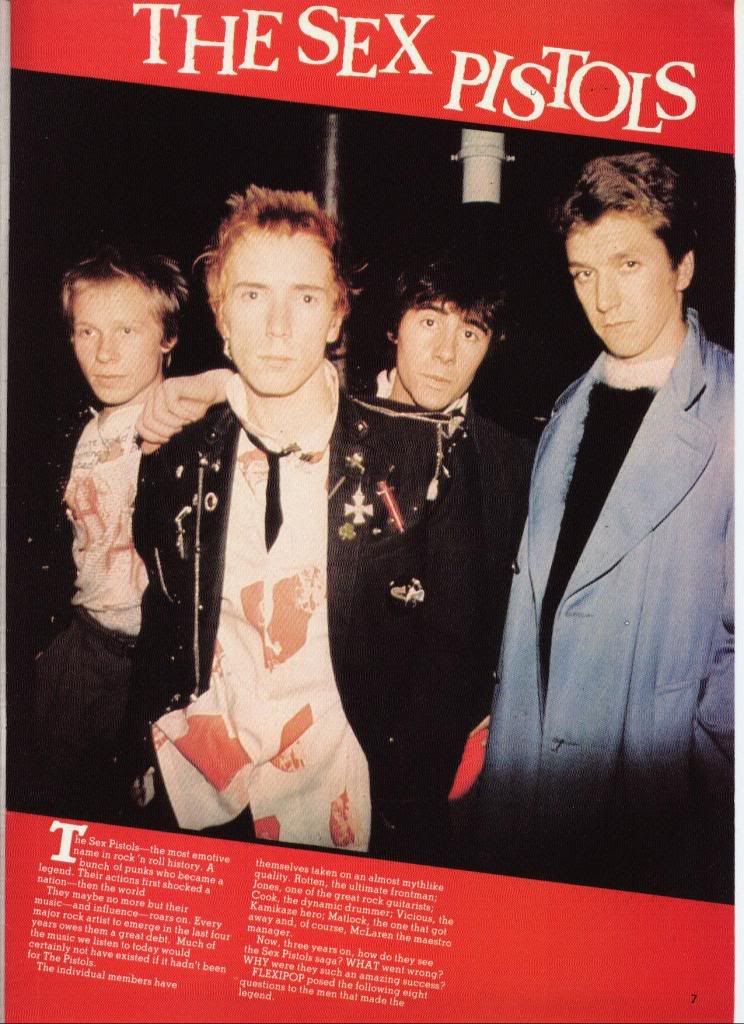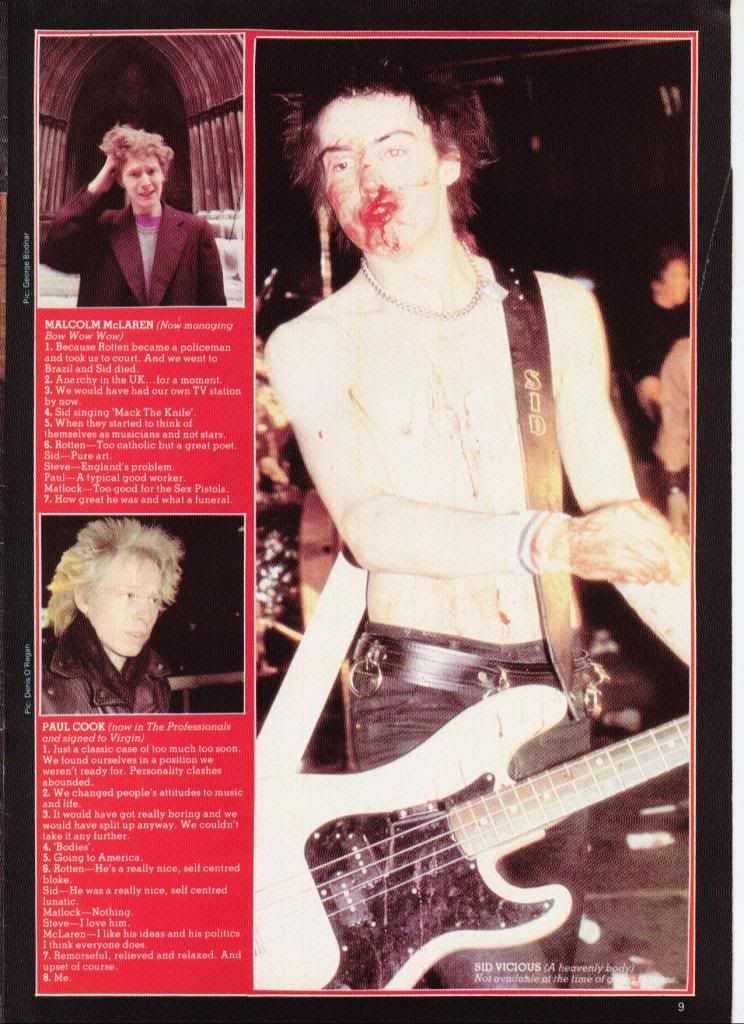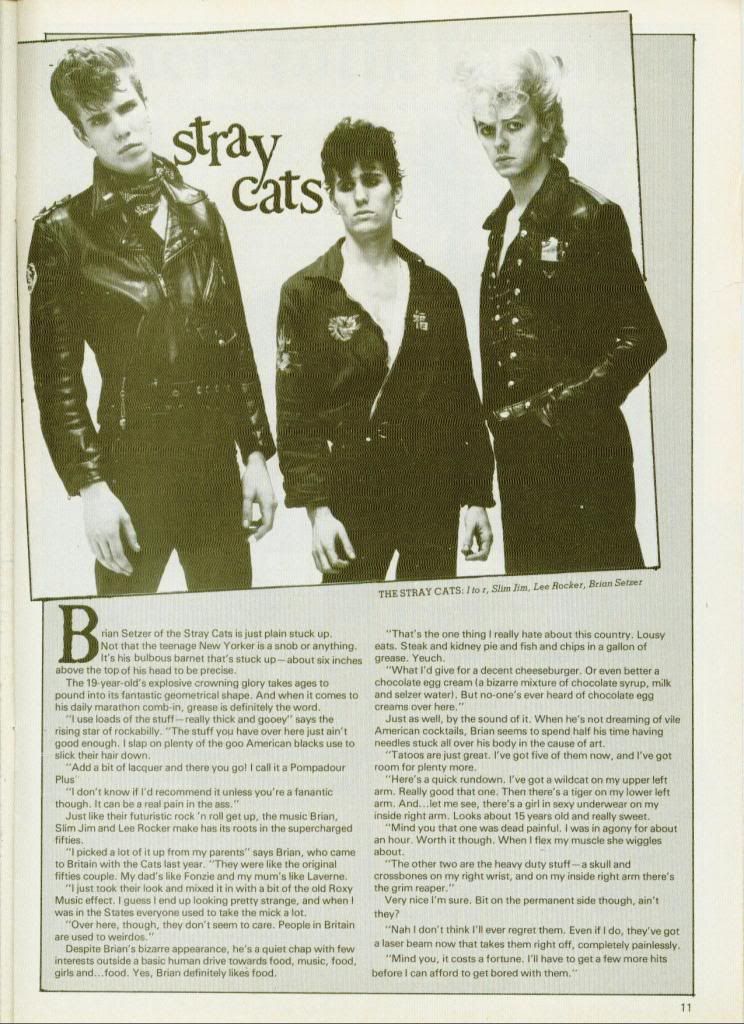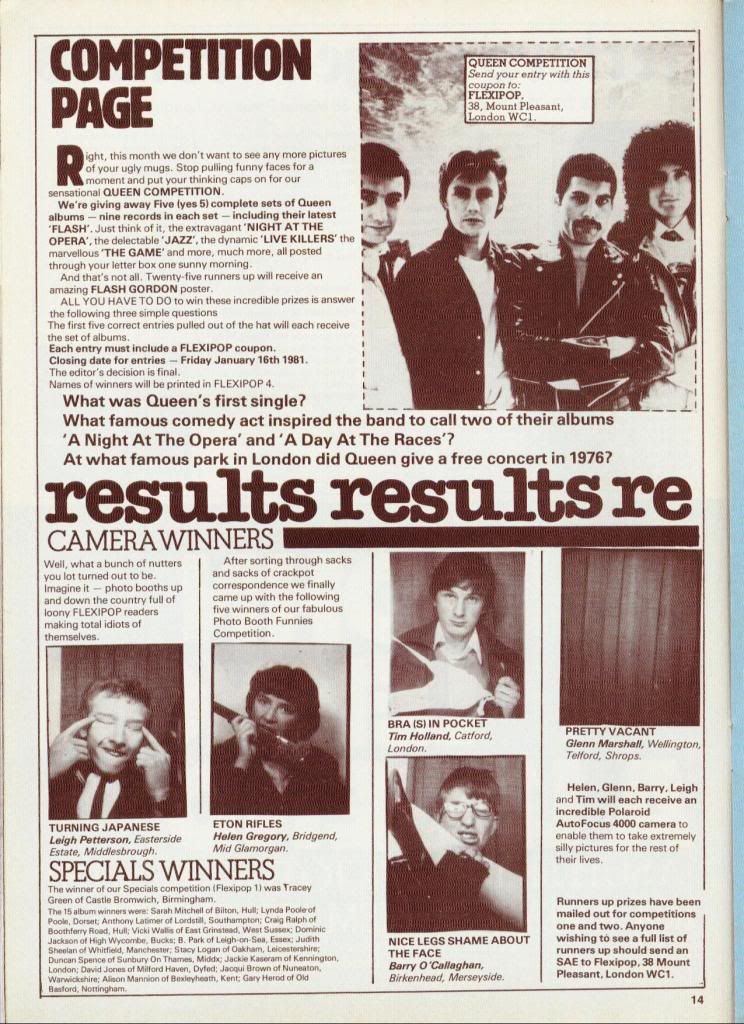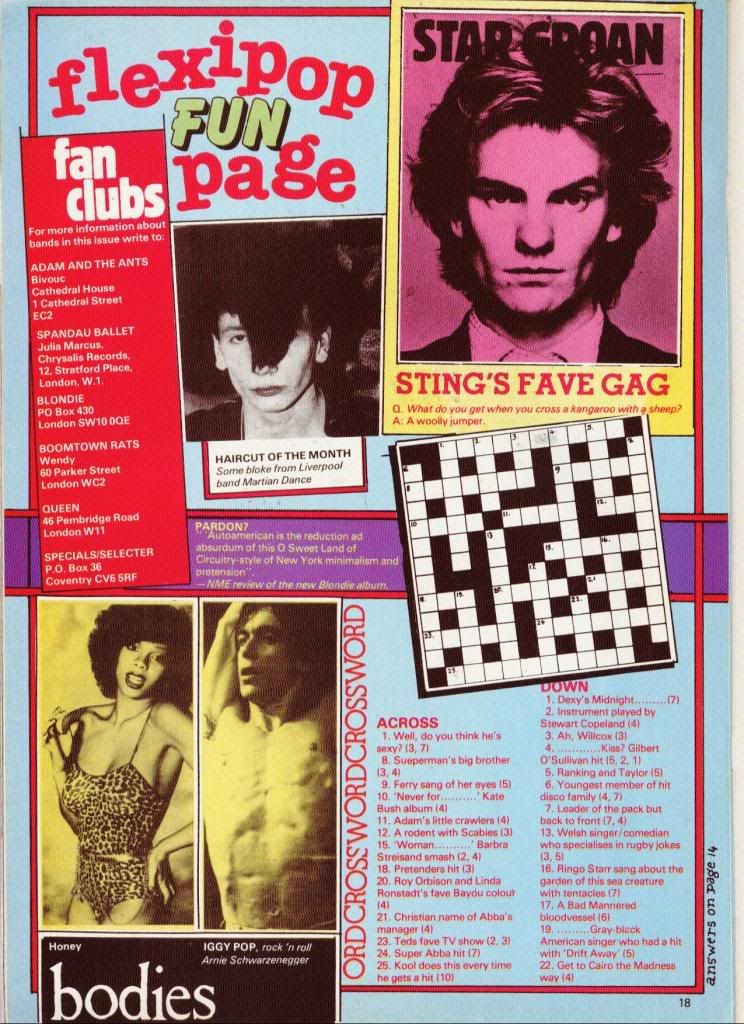 BOW BOW WOW STAR IN THIS MONTHS PICTURE STORY.


FLEXIPOP No.4 MARCH 1981
FLEXIPOP 004 - ADAM AND THE ANTS - A.N.T.S. MARCH 1981 BLUE VINYL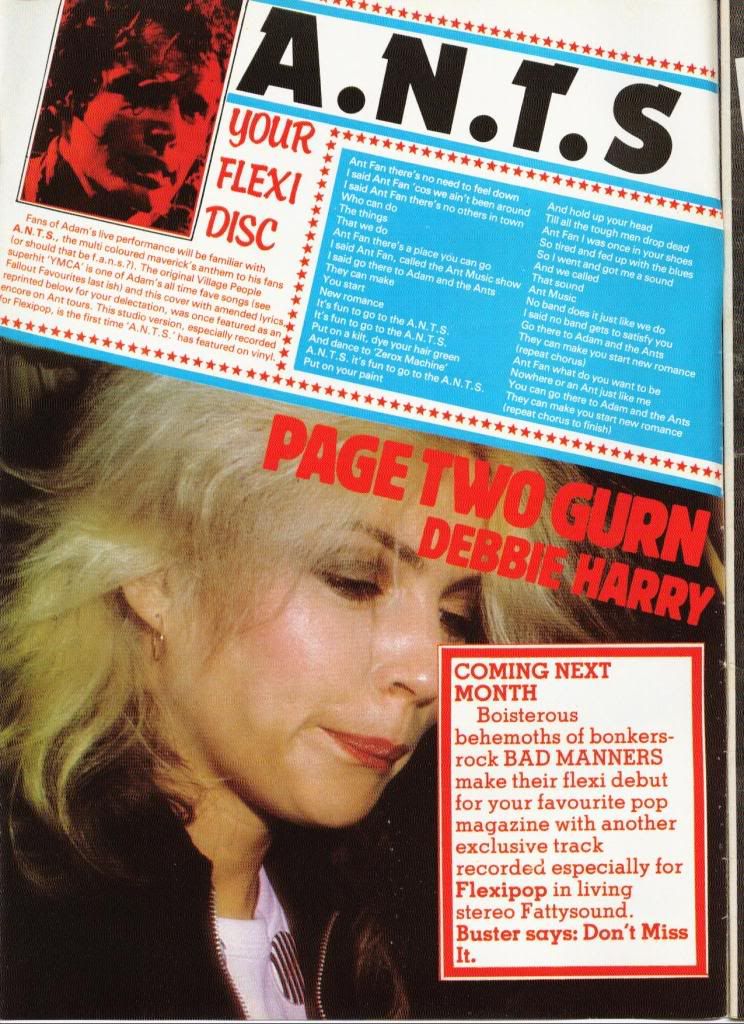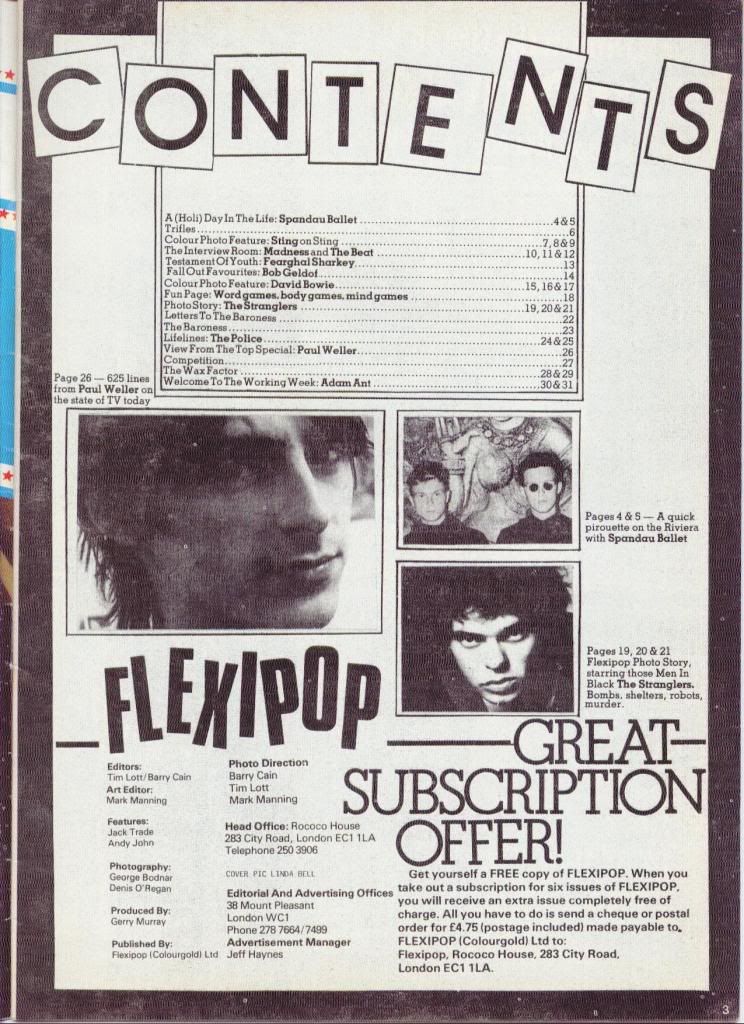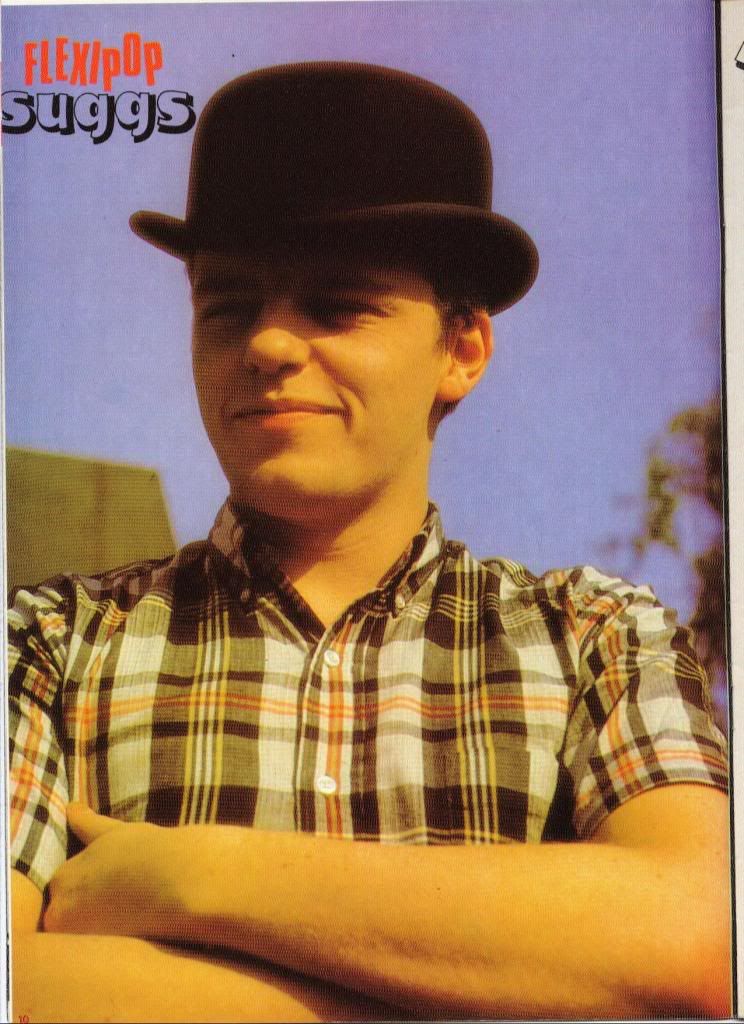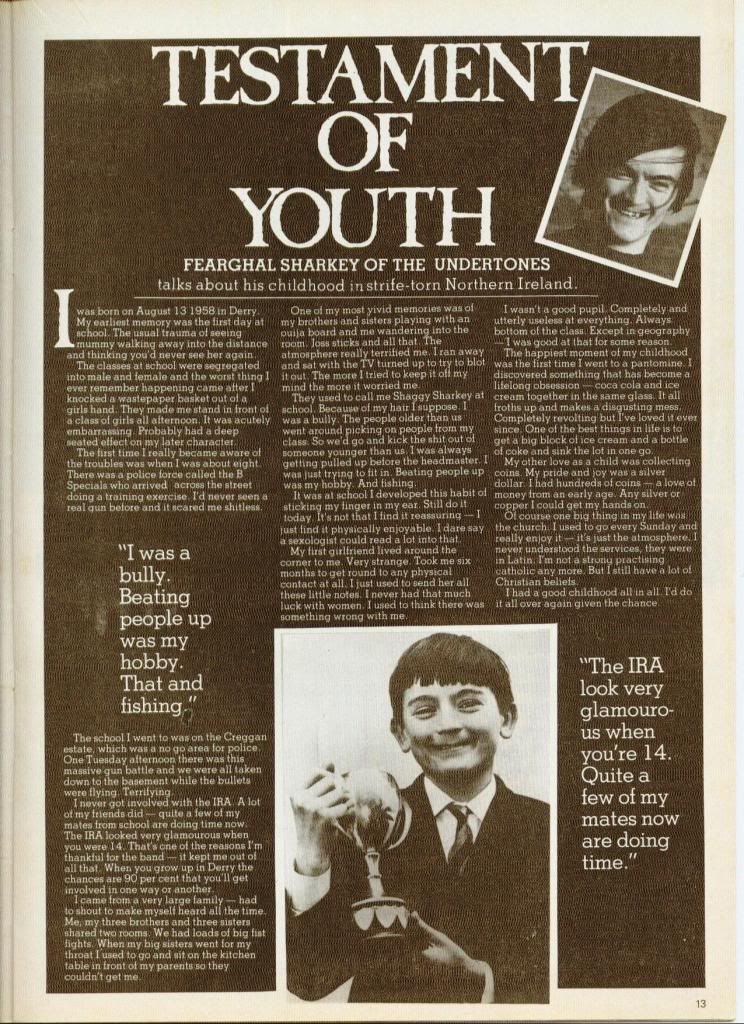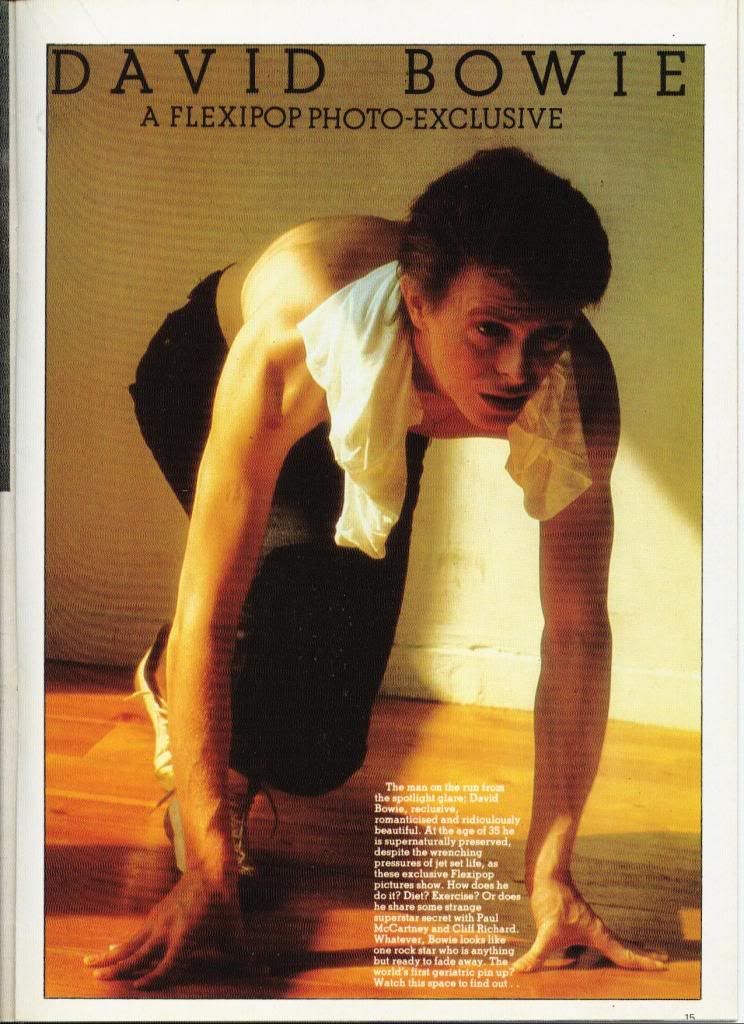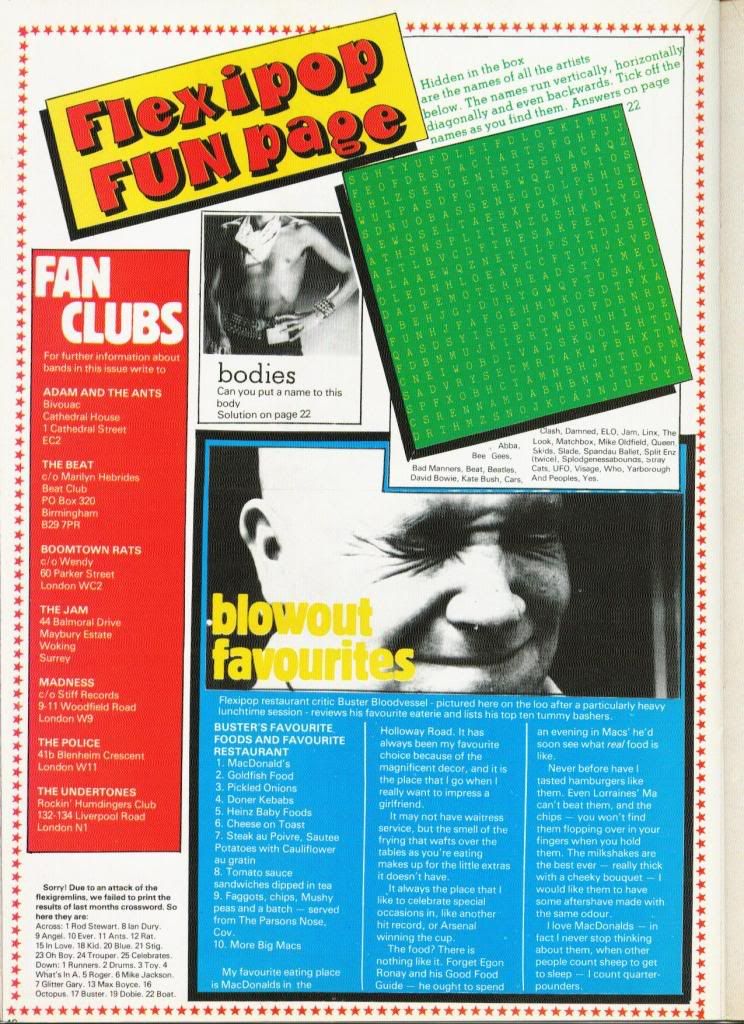 The STRANGLERS STAR IN THIS MONTHS PICTURE STORY.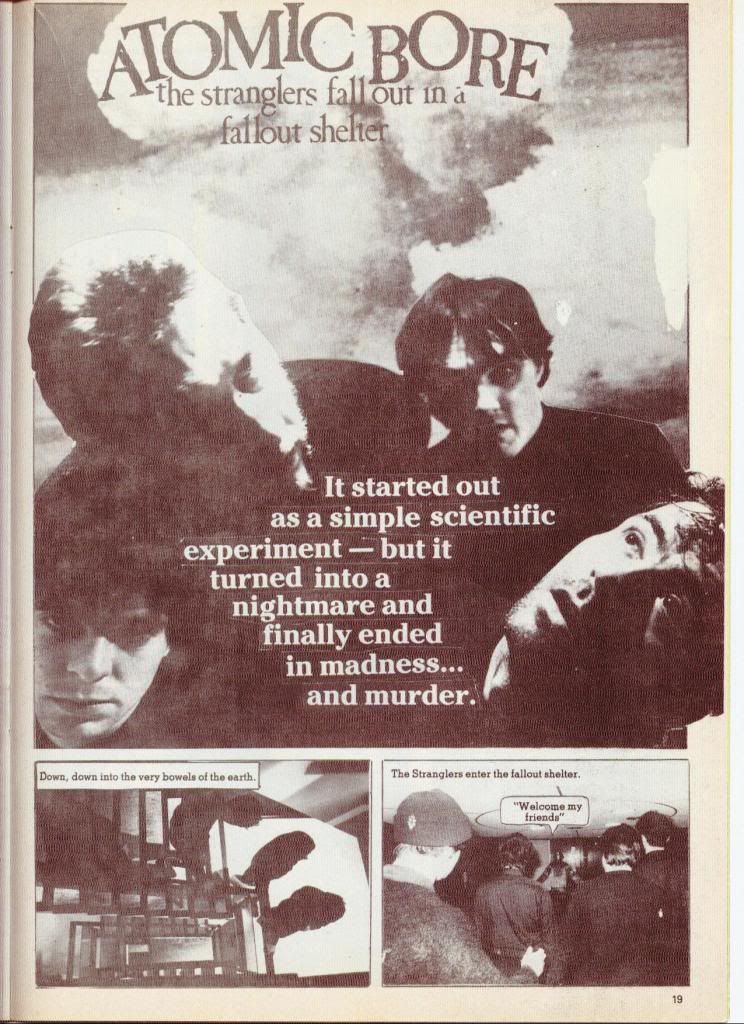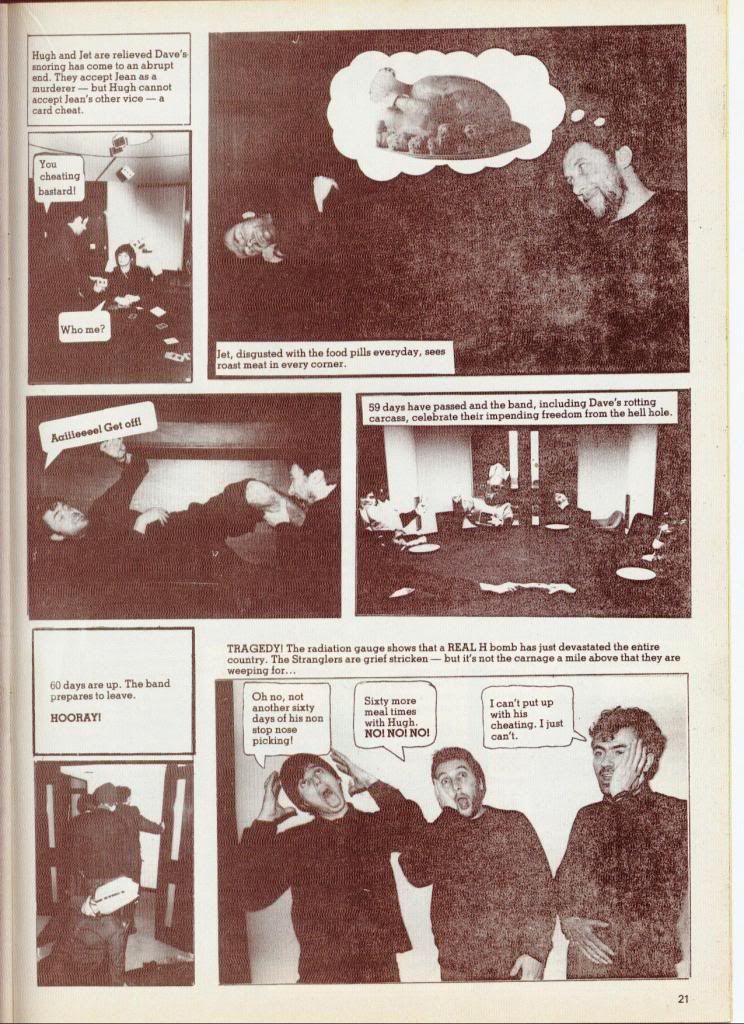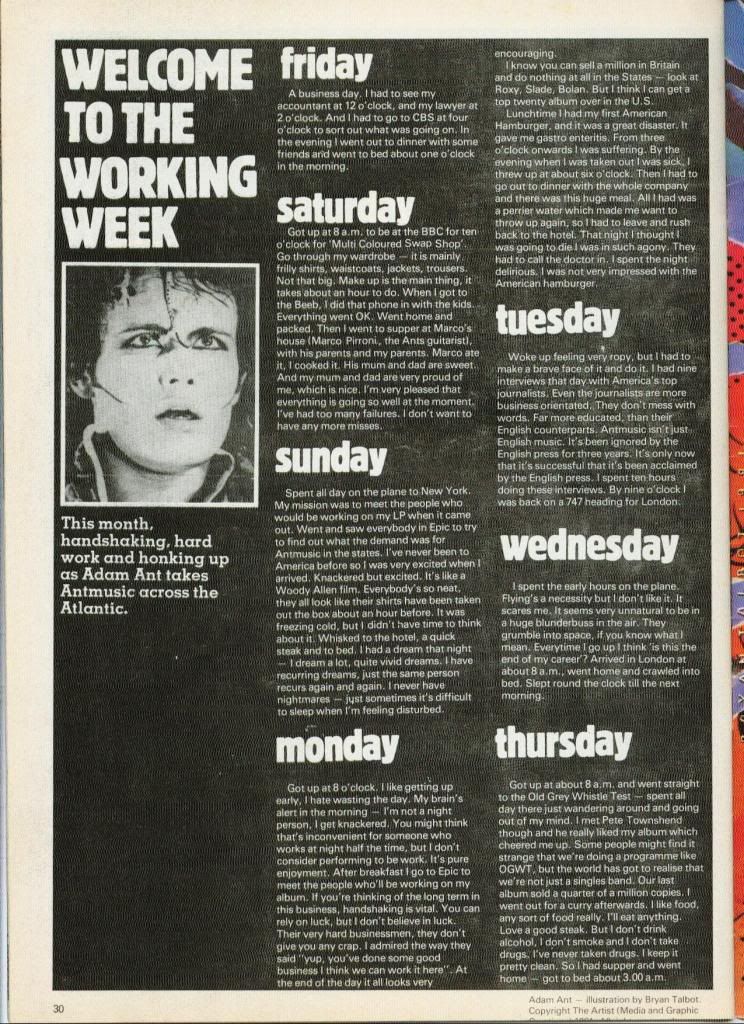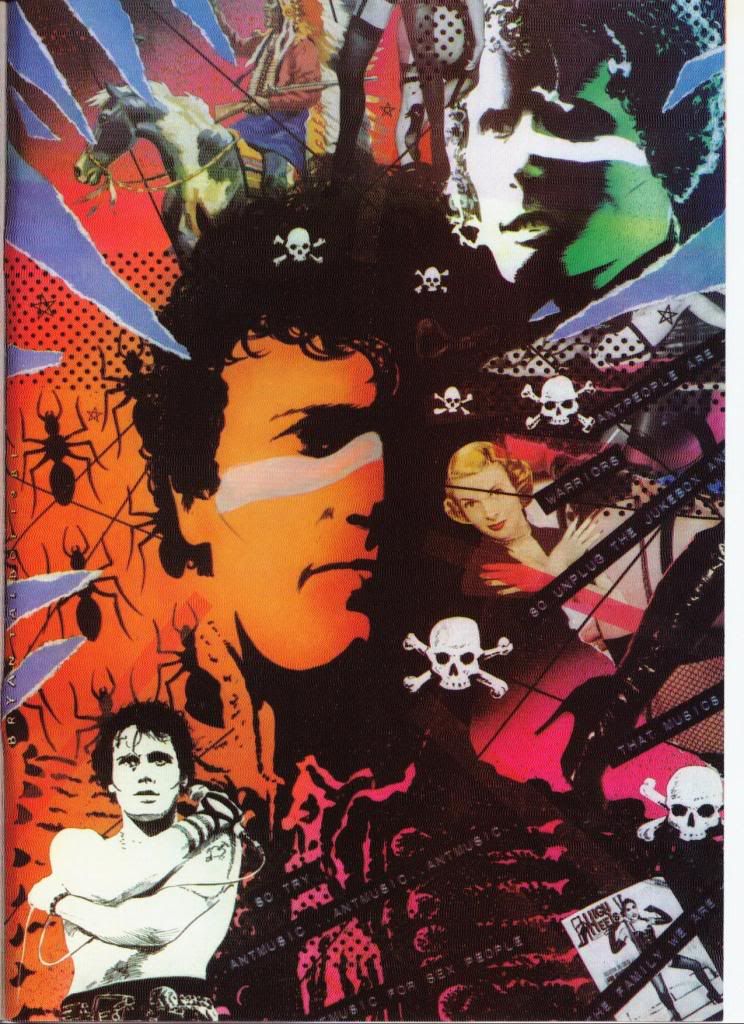 FLEXIPOP No.5 APRIL 1981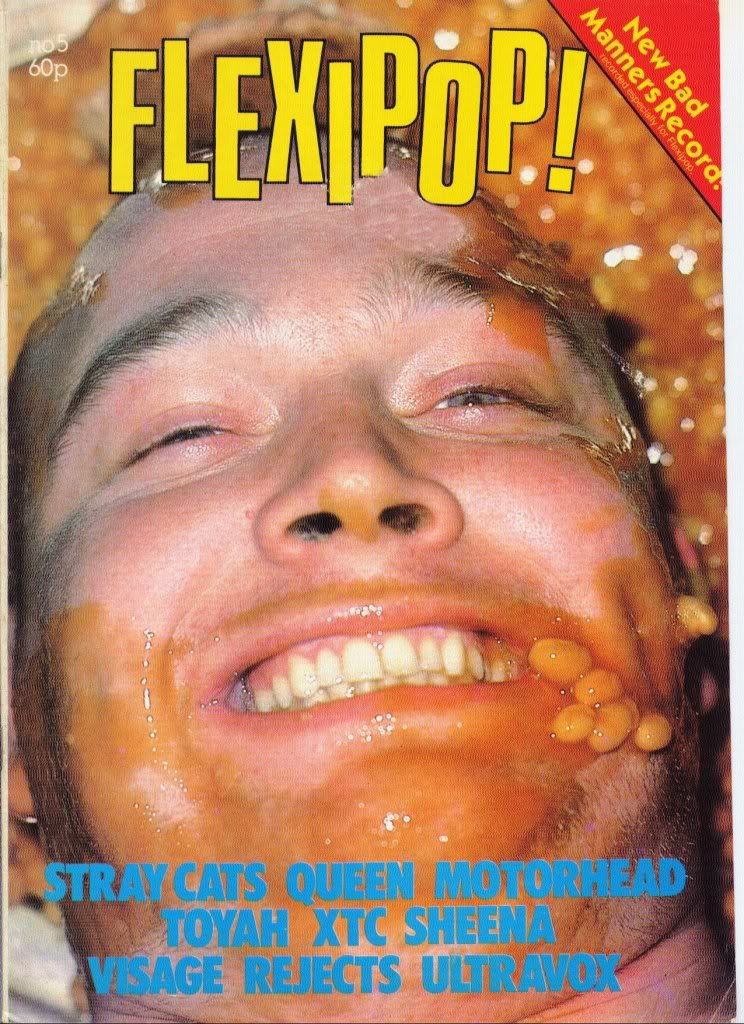 FLEXIPOP 005 - BAD MANNERS - NO RESPECT/JUST PRETENDIN' APRIL 1981 BLUE VINYL