Apart from the excellent Magazine and Flexi-Discs, Flexipop gave a few freebies away and had some spin-off poster mags.
THE ISSUE NUMBERS ARE WHEN THE AD OR OFFERS WERE IN THE MAGAZINE.
If you subscribed to Flexipop you were sent a free picture bag for the Selecter flexi.
Has anyone got one? Or seen one? please send me a scan if you have one.
In issue.2 again if you subcribed you got sent a free picture for your Jam single.
Again has anyone got one? Or seen one? please send me a scan if you have one.
For £5.75 you could buy a flexi-Holder to hold all your flexi's. This was something I did send off for, it's really very good.There were 30 plastic holders in the wallet you could easily put 2 in each one.

The first Flexipop spin off a Adam and the Ants poster mag.
An Ad for the flexi-holder.
ISSUE.8
Another poster mag from the makers of Flexipop this time Madness.

ISSUE.9


Get a free Flexipop when you subscribe.
Another Ad for the Flexi-Holder.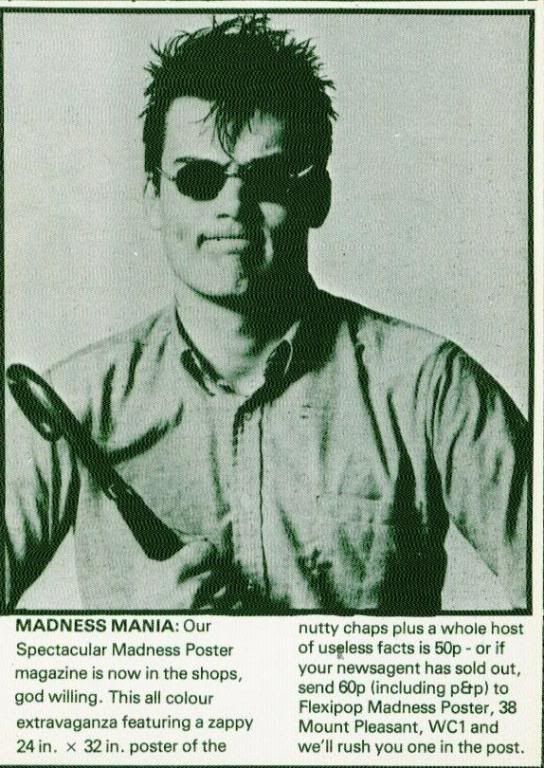 Ad for the Madness poster in Issue.10
Collect the tokens and get a free poster and a flexipop.
ISSUE.16
The second set of tokens for the posters and flexi freebies.
The 3 final tokens, Plus you had to send a postal order for 50p for each one you wanted.
TOKEN A = 2 Giant Adam and the ants poster + No.4 Flexipop with the Adam and the ants- A.N.T.S.
TOKEN B = A giant Madness Poster plus 2 Flexipops of you choice.
TOKEN C = Trunky the Toilet keyring.(Anone have one of these)
The ad to subcribe was in Issue 26/27 and you got this Billiant - colours Autographed 12" single.
Jam fold out poster Ad in Issue.26
Nearing the end of Flexipop Issue.28 didn't even have a flexi-disc, but had this ad for the hard vinyl Jam-pop art poem/Boy about town single.
THE JAM SINGLE - POP ART POEM/BOY ABOUT TOWN 1 SIDED WHITE LABEL
LYN 9048 WITH COMPLIMENT SLIP.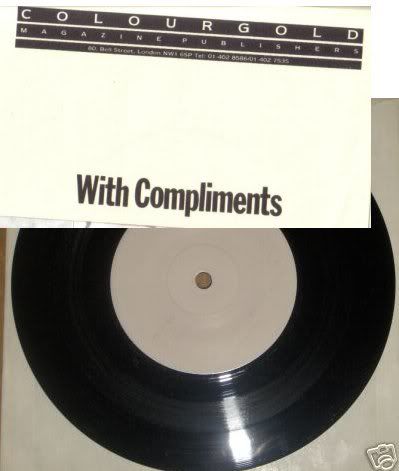 May have come in this Flexipop Company Sleeve.

LYN 11965 - THE FLEXIPOP ALBUM - VARIOUS ARTISTS(PROMO ALBUM)
This promo album wasn't : available to readers.it contained 13 tracks.
SIDE 1
1.BOW WOW WOW - Elimination Dancing
2.ADAM AND THE ANTS - A.N.T.S.
3.MOTORHEAD - The Train Kept a Rollin'
4.BLONDIE AND FREDDIE - Yuletide Throw Down (Rapture)
5.XTC - Looking for Footprints
6.SOFT CELL - Metro MRX
SIDE 2
1.WEAPON OF PEACE - West Park (Flexi Mix)
2.HAIRCUT 100 - Nobody's Fool
3.THE PRETENDERS - What You Gonna Do About It?
4.DEPECHE MODE - Sometimes I Wish I Was Dead
5.THE JAM - Boy About Town
6.THE ASSOCIATES- Even Dogs in the Wild
7.ALTERED IMAGES - Happy New Year